At Effectory, we take immense pride in celebrating outstanding workplaces whilst prioritizing our planet's health.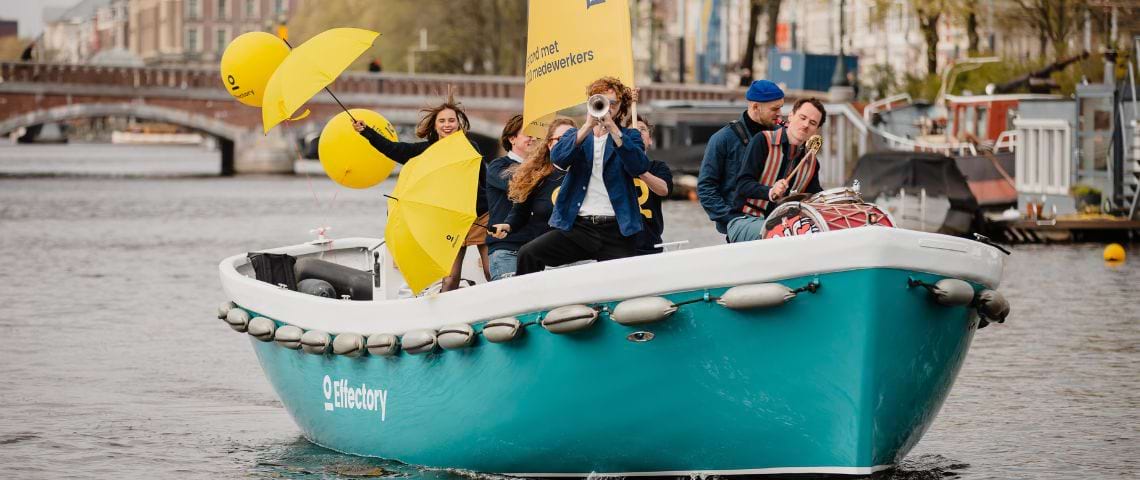 //= $primaryVisual['url']; ?>
We all know that organizing physical events isn't usually the most sustainable choice. So, when it came to hosting our World-class Workplace (WCWP) award show, we knew we were facing a challenge – but we fully embraced it. We made a conscious effort to incorporate sustainability into every single aspect of the event, and we couldn't be prouder of the results we achieved!
Come along as we share how we've managed to merge our commitment to honoring great organizations with a dedication to sustainability during this year's World-class Workplace event.
Steering Towards Greener Commutes: Lowering Emissions
Travel, while necessary, can contribute quite a bit to our carbon footprint. To counter this, we decided to keep things local.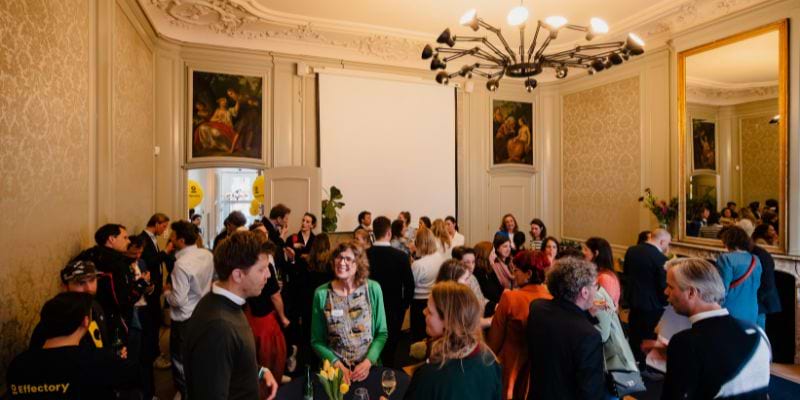 We invited speakers from around the area to cut down on travel emissions. We also held the event at our office and made sure to incorporate carpooling opportunities into our invitations.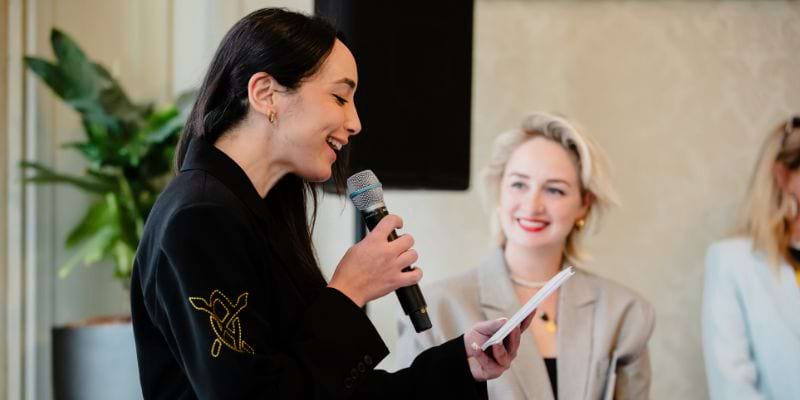 Conveniently situated near Amsterdam Central station, our office location encouraged the use of public transportation. And for the awards ceremony? We used electrically powered boats, reinforcing our commitment to eco-friendly alternatives.
Following the event, we took further steps to offset our CO2 emissions by collaborating with the event organizing company Obsession. By compensating for our CO2 footprint, we minimized our environmental impact even further.
From Print to Plant: Environmentally Conscious Communication
Our commitment to minimizing waste extended to our communication materials as well.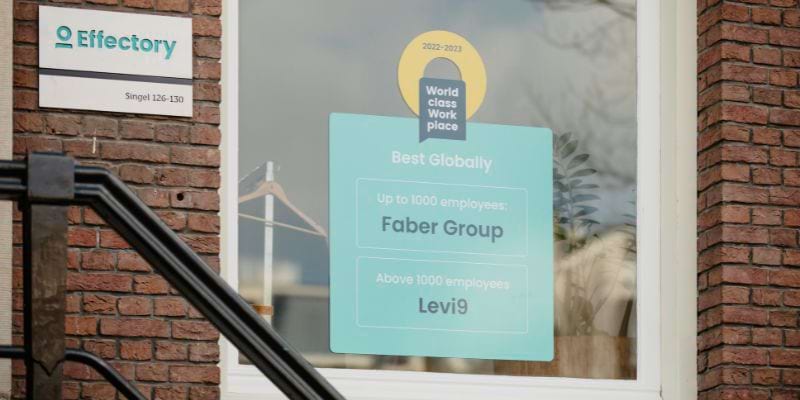 For our printed communications, we opted for 'growing paper', a biodegradable paper containing plant seeds. All the window posters featuring the winners were made from recycled materials, along with the awards made from recycled wood and glass, or from 100% recycled acrylic.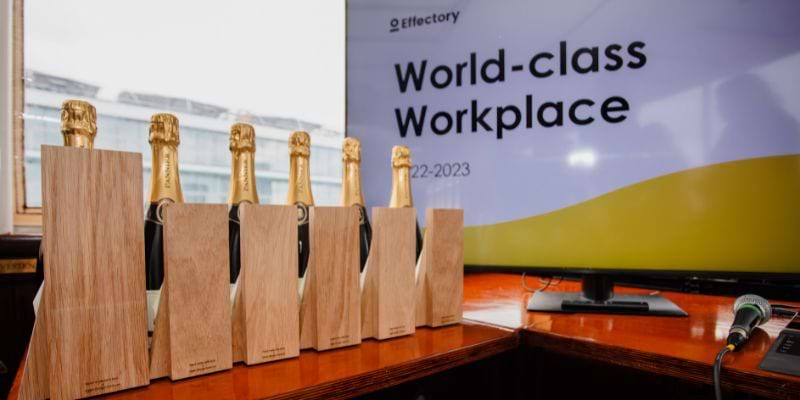 In a creative twist, we repurposed the banners from the event into laptop sleeves, which were gifted to our customers and employees, serving as a reminder of the fantastic day we had together.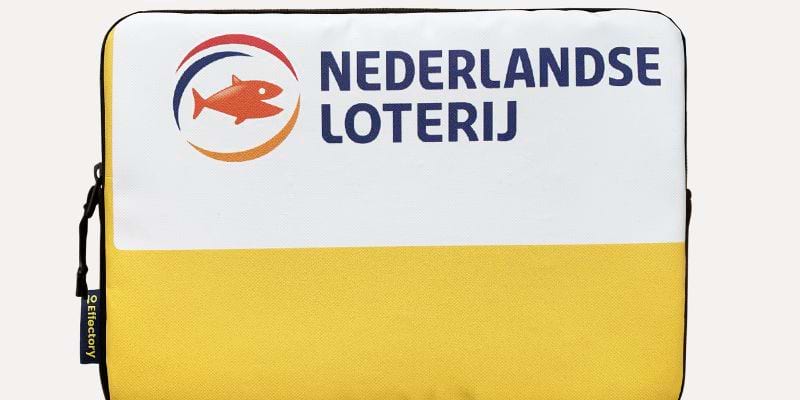 Sustainable Souvenirs: Rethinking Event Gifting
When it came to offering gifts to our customers, we consciously chose items that were both practical and environmentally friendly. Instead of single-use items, we opted for reusable ones like umbrellas – handy when living in rainy Netherlands!
The floral arrangements didn't end up in the trash either – attendees took home tulips with their bulbs, ready for a second life in their gardens.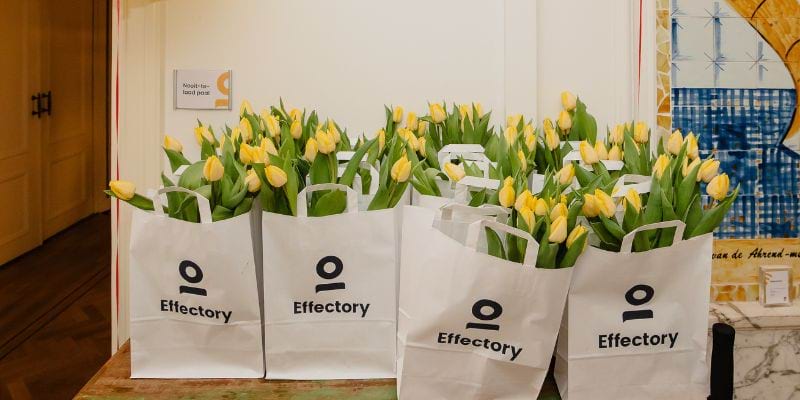 Feeding Change: Making Sustainable Choices in Food & Beverages
Did you know that a third of our food goes to waste? Globally, that's an estimated 1.3 billion tons each year! To combat food waste at our World-class Workplace event, we adopted practices that minimized waste and catered to different dietary preferences.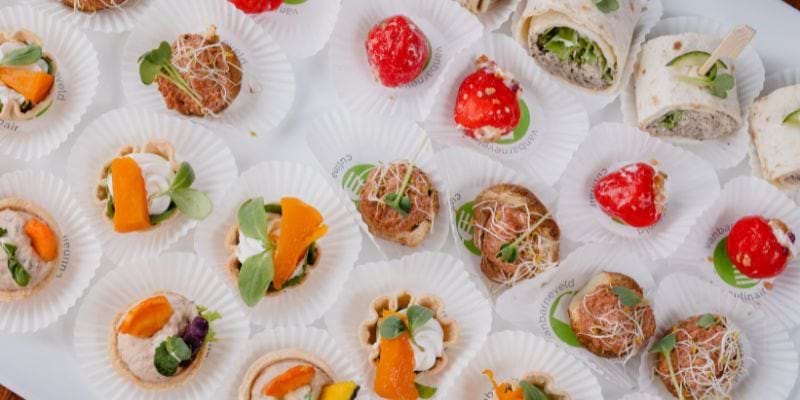 We partnered with Instock, a Dutch initiative that gives a second life to food that would otherwise be wasted by farmers, packaging companies, and producers. Instock puts these products through rigorous quality checks, ensuring they're fit for consumption. They then prepare delicious food from this produce for restaurants and caterers.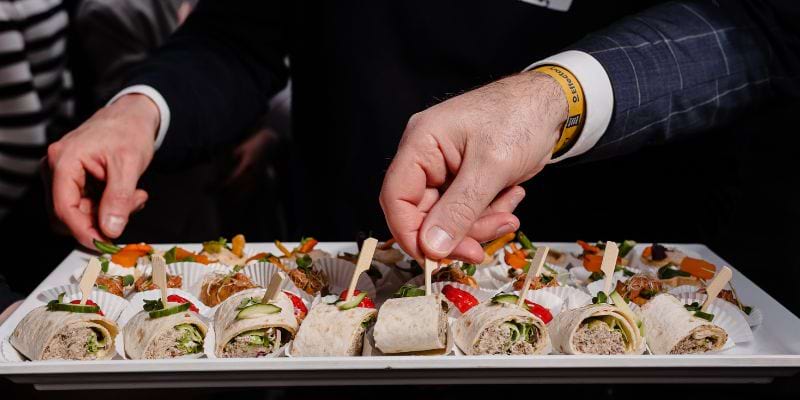 Therefore, the menu at our WCWP event was entirely meat-free and made from rescued produce. Drinks were no exception – take for instance the "Pieper bier" – a beer made from rescued potatoes. This way, even our beverages were part of our sustainable initiatives.
Impacting More Than Just the Environment: Our Social Sustainability Efforts
Our sustainability efforts also encompassed the social sphere. We teamed up with Gebaarista, a sign language coffee bar, thereby providing employment opportunities for people who are facing labor market disadvantages.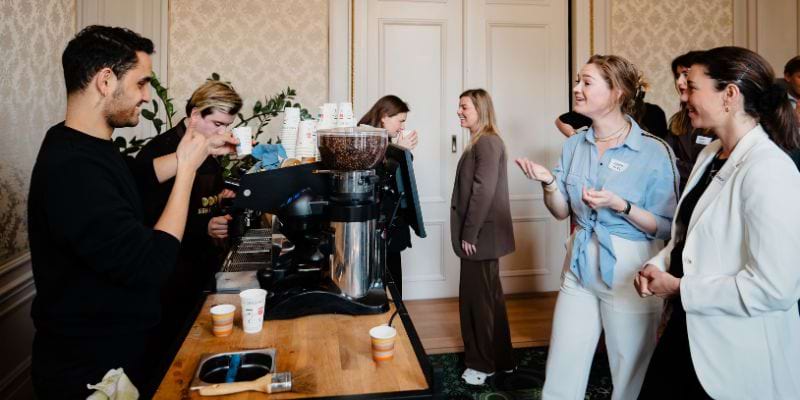 We were also honored to host Carolijn van Boetzelear from Dress for Success, an organization that provides clothing for free to job seekers, enabling them to attend work interviews in a suitable outfit. We invited this NGO to our event to offer them a platform for networking and learning from HR industry leaders.
Green Events, Brighter Future: Our Continued Commitment to Sustainable Practices
At Effectory, we are passionate about recognizing exceptional employers, all while making conscious choices to minimize our environmental impact. We hope our efforts inspire others to explore the opportunities within sustainable event management.
If you have any ideas to make our events even greener, we'd love to hear them! And if you're curious about how to make your corporate events more sustainable or want more information about our sustainability initiatives at the World-class Workplace event, feel free to reach out to us.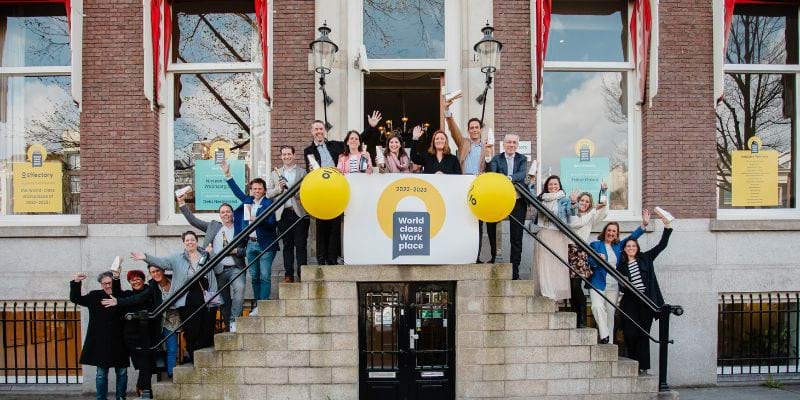 Here's to paving the path to a more sustainable future, one event at a time!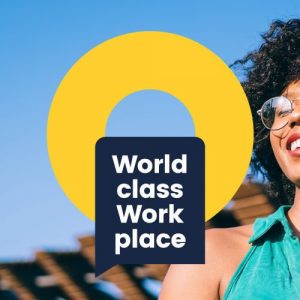 Sign up for World-Class Workplace
A reward for good employers, because good employment practices deserve recognition. A fair quality mark, 100% based on the opinion of employees.
Sign up