"Giving employees a voice is very important," says Andrew McManus, Head of Human Resources & Organization Development at Angel Trains. "You are going to get a richness of data, especially in the answers to open questions, that you're very unlikely to get from people approaching a director, CEO or HR manager directly on a day-to-day basis."
The importance of employee engagement
Angel Trains has been working with Effectory for just over ten years. It is a large-scale investor in the British rail industry, investing £5 billion into rolling stock and refurbishment programs since 1994.
Owning and maintaining more than one-third of the UK's passenger rolling stock, Angel Trains's operation is a complex one. On a yearly basis, the company manages 700 engineering changes and 1,000 heavy maintenance overhauls for 4,000 vehicles. On top of that, they have 80 technical projects in research and development.
We are always asking how we can fine tune our operation
Composed of over 130 people based in two offices across the UK means it's important that the teams feel connected and heard. Thanks to the complex nature of the company's work, it's also crucial that the smallest of details, especially when it comes to employee engagement and working methods, are refined and improved wherever possible.
CEO Malcolm Brown says, "I always describe Angel Trains as being like a Formula One car. Formula One cars improve by the smallest of margins, and in the same way, we are always asking how we can fine tune our operation." Increasing employee engagement, and implementing changes based on feedback gathered through Effectory's platform, is one of the ways they've ensured that those minor but vital improvements are identified and made.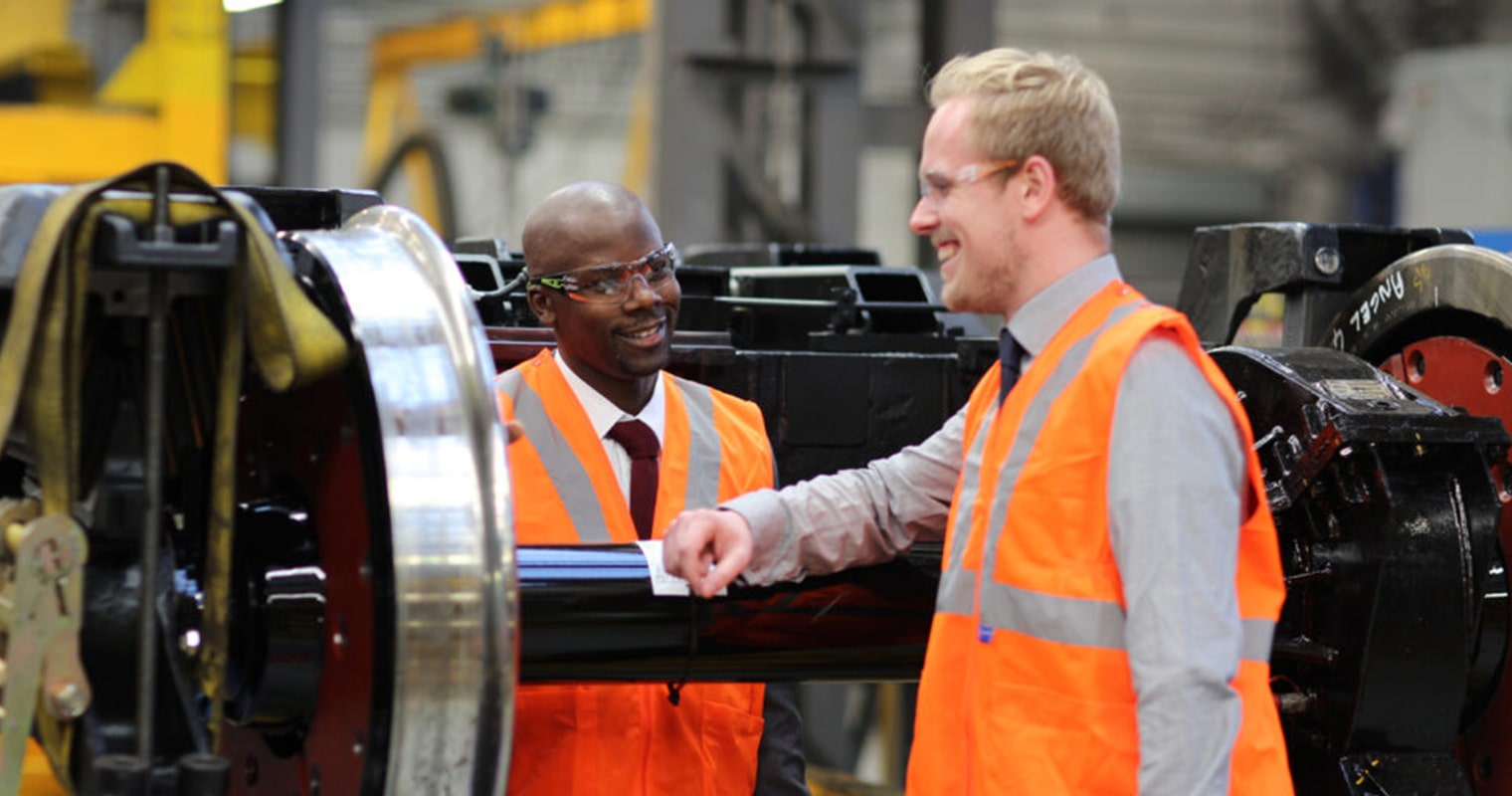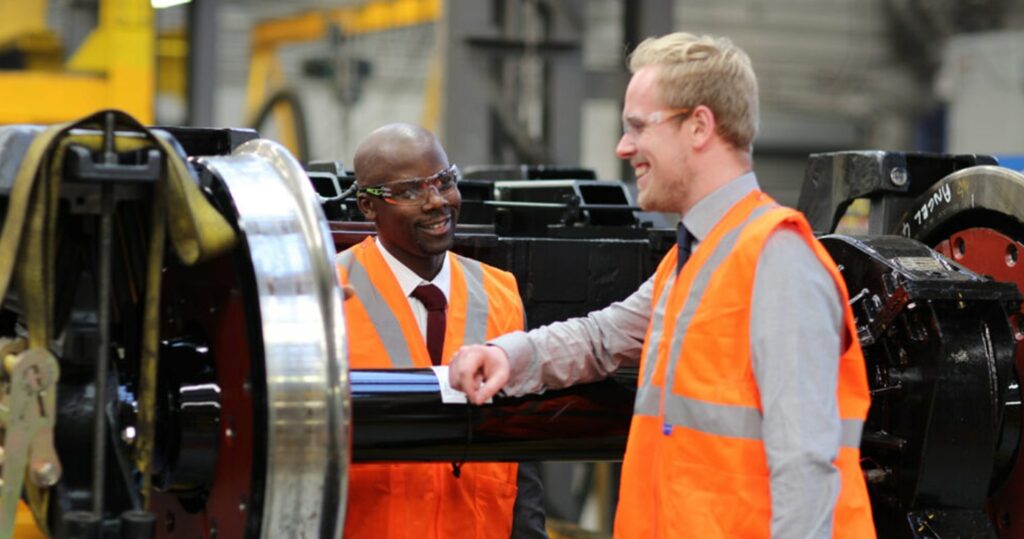 The employee engagement journey
For a few years, Angel Trains conducted internal surveys with rudimentary questions. They also felt that packages which included but weren't focused on employee engagement didn't feel dedicated enough to Angel Trains's aims to engage their employees as much as possible.
There's always different angles which are of interest, and things that change over time that it would be useful to have an employee's view on.
Andrew explains that, "it was clear to us that Effectory spent a lot of time, effort and money on thinking about employee engagement and putting together great question sets."
While typically doing one big survey a year, the changes to work life that COVID-19 made brought new challenges that required a new approach. Effectory's subscription-based solution meant Angel Trains could quickly scale up their survey efforts.
Best approach to collecting feedback from employees
One of the first questions they asked employees when the first lockdown came was, 'How often would you like to be able to provide feedback?' During the various lockdowns in the UK, they ended up performing multiple pulse surveys, checking in about what was worrying their employees, and asking them what could be improved.
Angel Trains notes that running surveys through Effectory has been a straight-forward and smooth process. There's always been a customer success manager available to help them prepare questions sets, and the design of our automated software helps maximize the response rate.
They're very mindful of survey fatigue and seek to strike the balance so that their big yearly survey makes the biggest impact possible.
Feedback is crucial for leading the way
Effectory has spent more than two decades perfecting our platform's reporting technology, ensuring the platform's dashboard makes highly relevant data very accessible.
Andrew says that "a lot of the survey analysis has been done by Effectory. Over the years the analysis has been useful in a number of areas, most notably in engagement. Effectory can do 'under the hood' analysis that we couldn't do if we were just running our own questionnaires."
We've been able to see, department by department, where people are engaged in their work and committed to the company.
They send everyone the report on the whole company, and then deliver individual team insights at as granular a level as possible.
Once feedback is in, Angel Trains uses those insights to organize focus groups and get a deeper sense of the rationale behind responses. In the months following their yearly survey, Angel Trains communicates the action plans put into place thanks to the insights gained from its employees. It is important that people don't think, 'I fill in a survey every year, but nothing changes.'
For Malcolm, the most important thing is to demonstrate to employees that, "you said, we did."
Making sure that insight leads to action
Important changes have been made thanks to feedback collected through Effectory. This includes the founding of a working group focused on wellness, and employees being sent a goody bag while they were working from home for an extended period.
HR also found out that employees from different departments can feel too distant from colleagues who they have no reason to speak with on a regular basis. Since then, Angel Trains has created the time and the space for employees from the company to meet each other informally.
Employee survey results have also proved relevant to shareholders, who see the company's engagement score as a good indicator of future performance and track it year-on-year.
The importance of an employee listening landscape
For Malcolm, Effectory's survey tools are essential for Angel Trains to find the right balance between the needs of the individual and those of the business.
With the changing world we're in, surveying employees is even more important than it was before.
Andrew says that, "there are some business trends which are important and are also mirrored in Effectory's new question sets. Things like psychological safety, inclusion, wellbeing. These are big business issues that are the relevant topics of the day."
Together, Angel Trains and Effectory are making sure that engagement is a top priority. Malcolm stresses that organizations who want to benefit from an employee listening strategy need to know why they're doing it, and what they'll do with the information.
"What is worse than not doing an employee survey is doing it for the wrong reasons, and not doing anything with the results. Lots of people talk about an organization listening, but the trick is to actually hear what people say and then do something about it."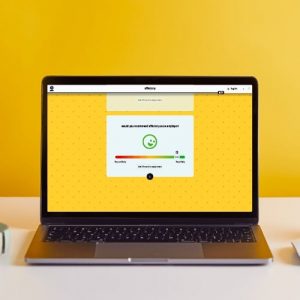 Book a free demo. See our solutions in action.
Effectory is Europe's Leading provider of Employee Listening Solutions. Schedule a product demo and discover how to enhance your employees' engagement.
Demo request