Background & Observations
The initial reason that Imperial Tobacco wanted to do an employee survey was that the company was experiencing problems with a particularly high rate of absenteeism. At the beginning of the survey process, the aims were to think about why the survey was necessary and what we wanted to do and achieve. We started to think about what the Imperial employer branding actually is.
We also thought about how we actually receive a higher return of investment from our human resources. Already this has lead to organisational change, as people started to be more conscious about working for Imperial Tobacco as an employee. We began to be aware of what the insecurities and requirements of Imperial Tobacco employees are. Even during the questionnaire and during discussions about what needs to be added, change became something tangible and not just out of reach. Communication greatly improved throughout the whole organisation from the board of directors down to the most basic employees, indicating that there was already inter-company learning due to this survey. This also added to the small indications of cultural change that occurred during the survey itself.
What was the outcome of the survey?
Effectory is honest, they have good contact with their clients, and are very enthusiastic and professional.
The most significant outcome was that there is far more understanding between colleagues, together with improved inter-company and internal communication. For example, one of these results was the initiation of an internal magazine to give everyone a voice and insight into recent news and activities. We also put one employee in the spotlight, as it were, every month so that everybody feels as though they have the chance to speak openly.
In other areas, the structure of meetings was changed, as the survey found that one of the reasons for bad communication was that the manager wasn't involved enough in what was really going on in the workplace. The result was that every other week there was a meeting between all departments, and one-on-one meetings between managers and employees. In addition to this, smaller and misleadingly simple things such as air conditioning and the brightness of our offices were brought up and solutions were found. There is also a new department called Internal Communication which is lead by me, which was created to ensure that Imperial Tobacco did not fall back into bad habits and let communication slip.
Case studies
Every year, we help over 1000 organisations improve from within with Effectory's feedback tools
view our case studies
What were the benefits of working with Effectory?
We chose to run our employee survey with Effectory because we liked the way Effectory structure their approach, and in particular, the way Effectory present their information and their company. Everything is very clear, transparent and understandable, and in terms of pricing, Effectory was no more expensive than other market leaders but we certainly received more for our money with Effectory then we would have done had we chosen to go with another company.
How would I describe Effectory? Very fresh, very open, very clear. Effectory is honest, they have good contact with their clients, and are very enthusiastic and professional. Effectory treated everything as very confidential, which is of course critical for a successful internal examination of any company. We were delighted with the presentation of the reports and after that, change within our company started to move quickly. In particular, I thought that communication between Effectory and Imperial Tobacco was very, very, effective and good. The Effectory people are very enthusiastic; there is a highly maintained level of involvement throughout the entire survey process.
For Imperial Tobacco, that resulted in a survey response rate of 98.7%.
Anonymity?
I feel that the anonymity guarantee greatly influenced this amazing result. Effectory was very compassionate about Imperial Tobacco which just goes to show that Effectory is not just an employee survey company, they really think along the strategy of the organisations that they work with.
What were the returns of the investment?
We have seen enormous improvements in the consciousness of employees which has lead to greater awareness and company communication, all of which has created organisation change and lead to positive benefits. This consciousness of how we could improve things, how we could get a high level of employee engagement so that the organisation is performing at the highest possible level is undoubtedly the best return of investment for Imperial Tobacco.
Did the survey & Effectory link to your HR strategy?
In short, as a direct result of Imperial Tobacco investing in an Effectory employee survey, learning and development improved, leadership definitely increased, managers gained increased insight into the state of their workforce (especially general managers). They all knew what was going on and what they needed to do so that if the situation resurfaces, we have a contingency plan in place. And of course we will call Effectory to ensure that everything happens as it should.
Looking for an employee satisfaction survey, employee survey or employee engagement survey provider? Make an appointment with us!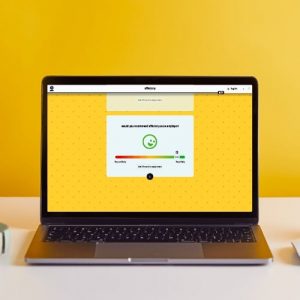 Book a free demo. See our solutions in action.
Effectory is Europe's Leading provider of Employee Listening Solutions. Schedule a product demo and discover how to enhance your employees' engagement.
Demo request