Discover why HR and an increasing number of organisations are opting to use internal benchmarking in their employee surveys.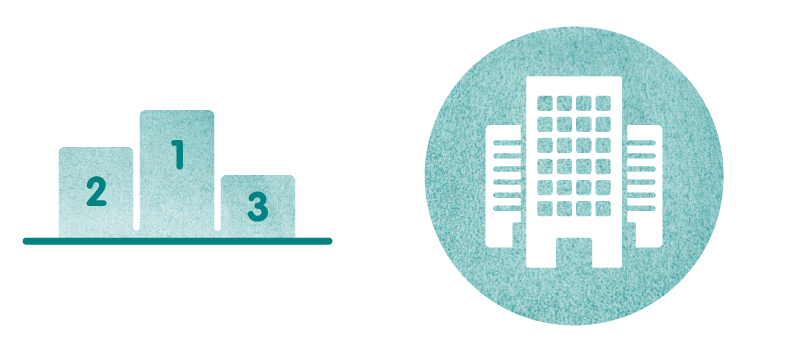 //= $primaryVisual['url']; ?>
W
hat is internal benchmarking?
Internal benchmarking is made up of an organisation's own survey results. The benchmark consists entirely of data made up from the organisation's own survey and if available, includes data from previous surveys.
The idea of gaining insights by comparing one's survey results against relevant data has been around for many years. Benchmarking still remains extremely popular, with employee survey and engagement survey providers commonly offering three types: industry, country and internal.
Despite initial preference for favouring industry benchmarks, there is a growing trend of moving towards internal benchmarking.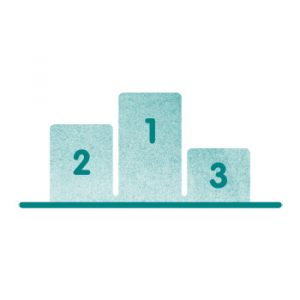 Whitepaper: The value of internal benchmarking
Discover why more and more companies are using internal benchmarks in their employee surveys.
Download
Today's internal and external benchmarking options
Industry benchmarking
Typically many organisations opt to compare their employee survey and engagement survey results against an industry benchmark. Such benchmarks generally comprise of industry mates, one or two of a company's competitors and additional similar companies.
The preference for industry benchmarks revolves around the desire to be compared to one's competitors, and to know how one lies in the wider industry. In short, industry benchmarking helps organisations to know how well their measured HR themes compare within a specific industry.
Country benchmarking
For international companies, there's also a choice to have access to a country benchmark. As a benchmark, the data is comprised of employees that lie in a specific country and includes employees in multiple industries.
The desire for such benchmarks lies in a wish to understand the cultural differences within an organisation's survey results, and to make accurate conclusions that take such differences into account.
Internal benchmarking
Finally, an internal benchmark which is made up of an organisation's own survey results. Internal benchmarks are often favoured because it allows organisations to learn from their biggest internal successes. Furthermore, the option is practically easier as internal benchmarking does not rely on the number of clients that a survey provider has in a specific country or industry.
Beware when comparing yourself to global competitors
Advantages of internal benchmarking
Underlying the trend to benchmark internally are two main reasons. Firstly, companies are becoming increasingly aware of the composition of industry benchmarks. The competition between survey providers is very fierce and as such, the likelihood of one single provider containing all of an organisation's competitors is fairly small.
Alongside this, the chance that all of the competition have the same questionnaire is also relatively small. The consequences of this is that even when available, exact comparisons and therefore conclusions, are often hard to draw. Together, the two combined can create a weak benchmark that subsequently offers few valuable insights to organisations.
Secondly, there is an increasing awareness about what companies are being compared to. Having insights into cultural differences is very useful, but often one dimensional. Further, organisations are beginning to look beyond their competition; they want to become the best company in the world.
In many cases, organisations are beginning to question if they want to compare themselves to other companies, or to focus on using the best performing parts of their own company as a benchmark to drive positive change. Rather than comparing scores against a benchmark where the exact goings on and processes are unknown (i.e. what is in place that creates the high scores), organisations are increasingly looking towards comparing their scores against a benchmark where accompanying best practices are readily available.
Conclusively, by far the easiest way of comparing your survey score against a high performing team or business unit, where applicable best practices are available, is by benchmarking internally.
5 steps to create impactful employee surveys
The drawback of using internal benchmarking
Despite the trend, it is worth noting that there is a downside to using internal benchmarking.
The major drawback of an internal benchmark is that there are limited options for the highest scoring and best performing teams. When using internal benchmarks, it's therefore useful to think of what benchmark will be used for the teams that account for the top 5% of the internal benchmark.
When it comes to deciding which benchmark to use, asking critical questions about the composition of benchmarks is always advantageous and relevant. Furthermore, thinking of what internal comparisons can be used to help achieve higher performance is an often overlooked but incredibly valuable aspect of successful surveys.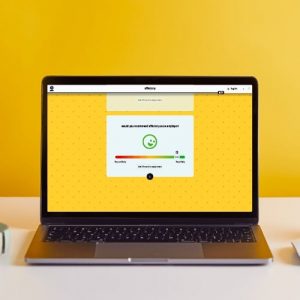 Book a free demo. See our solutions in action.
Effectory is Europe's Leading provider of Employee Listening Solutions. Schedule a product demo and discover how to enhance your employees' engagement.
Demo request