Jados provides support to adults diagnosed with autism. The Netherlands based care facility has a clear vision and passionate staff who strive to help their clients make the most of their lives. As well as providing a diagnosis, the foundation also supports people. This way, they improve the client's quality of life, resilience and independence.
Jados opened its first student house in Nijmegen in 2009 and quickly became a reliable support for many communities in the Netherlands. Over the years, Jados has grown rapidly and expanded its range of services. "We believe it is important to listen to employees," explains Martijn van Gompel, chairman of the Board of Directors. Jados recently received the Word-Class Workplace label and, thanks purely to the positive ratings it received from its employees, was named the best performing World-class Workplace in the mental health sector.
The secret recipe for employee satisfaction
With an eNPS score of 41.4, Jados is significantly more successful than the Dutch benchmark.
Martijn van Gompel says that "there is no secret recipe. When employees share the same mission and vision as your organization and are held to values they truly believe in, then work is fun by definition. I do not believe in specific programs to improve employee satisfaction. "
"Listening to employees at Jados is not an 'improvement program,' it is part of how we are as an organization. Because of our flat organizational structure with always a certain proximity between management and other employee, employees usually feel that they are actually listened to."
Making employees feel valued
The World-class Workplace label and the award for 'World-class Workplace of 2022 in the Mental Health care' is confirmation that the organization is on the right track. "We are proud of our organization and the result of this is this label. It confirms that our employees feel valued and that we have a strong culture of equality," concludes Martijn van Gompel.
Jados is proof that an organization can become a World-class Workplace by focusing on and listening to its people, carefully listening to their needs, and encouraging them to voice their opinions. In short, it is by creating an environment where everyone feels valued.
From a questionnaire to a focus on feedback
Before partnering with Effectory, Jados periodically sent questionnaires to employees. One of the main reasons they switched to using Effectory's solution was the ability to see how they compared to their industry peers by comparing their results to benchmarks. "With Effectory, you can compare yourself better," Martijn continues. "The whole journey you take with Effectory ensures that you get focus on the whole process. By working with Effectory, the follow-up of the questionnaire has received much more attention."
Jados has successfully raised awareness of employee feedback within the organization and engaged everyone from executives to the management team by creating attention and urgency at the outset. Among other things, this has ensured a high response rate for survey results. "It gives confidence that people realize they can make their voices heard and know that something will actually be done about it."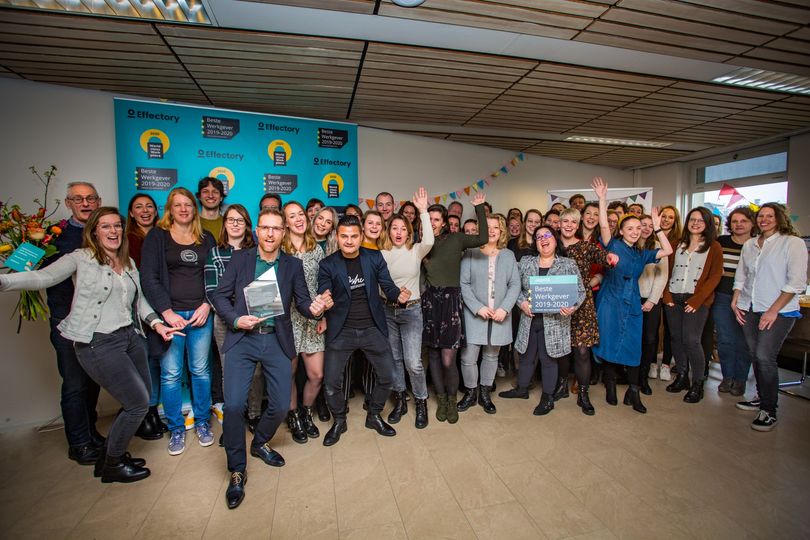 Acting on employee feedback
An ongoing challenge for all large organizations is to ensure that individual results and feedback are heard and acted upon. The capabilities of Effectory's platform help Jados do this effectively.
"Because you can link questions to a manager and to teams, you can adjust your approach at the team level. This makes it easy to see team results, which is especially important for the group of people who are currently less satisfied."
"The process is not limited to the questionnaire and analyses, but also the follow-up actions. Proper processing of feedback and feedback to employees is essential to the success of this strategy." Effectory helps Jados every step of the way.
Employee development as key focus
Jados has been using Effectory's feedback tools for the past 3 years and is aware of most topics that employees are concerned about. The World-class Workplace survey showed that while there are no points of concern, there is room for improvement in several areas.
"We can still go a long way when it comes to training. For example, we are now working much more specifically on a strategic training plan and are looking at how we can give training and professionalization a more prominent place in the organization."
One challenge here is the flat organizational structure within Jados. "By far our largest group of employees work in the primary process. There will not be room for everyone to grow. That's why we also look at developing people across the board: training and improving within the field professionally and personally."
Improving employer branding
Another challenge, especially in the mental health sector, is the tightness in the labor market. It can be difficult to find qualified employees and it is becoming increasingly important to ensure that your organization stands out. "The World-class Workplace label can help us attract the best talent. We use it in job postings and in labor market communications to show that we have a culture and work environment that our employees value."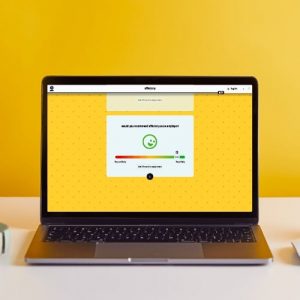 Book a free demo. See our solutions in action.
Effectory is Europe's Leading provider of Employee Listening Solutions. Schedule a product demo and discover how to enhance your employees' engagement.
Demo request