Boskalis, an expert in dredging and maritime services with over 100 years of experience, has been collaborating with Effectory since 2019 to sharpen its focus on employee feedback. Wendy Jacobs, HR Director at Boskalis Netherlands, shares insights into the company's journey with employee feedback and the positive impact of leveraging Effectory's expertise.
The impact of employee feedback for Boskalis
Boskalis has set a great example in how they handle employee surveys. They use employee insights to measure developments on key company themes. In their pursuit of 'Human Excellence,' the HR and Communications departments teamed up to prepare, conduct, and follow up on the employee surveys. This way, Boskalis ensures their surveys with Effectory do more than just collect data — they spark action. Boskalis uses these tools to understand what employees think about their roles and the company, and then take targeted action. It's a practical approach to make sure employees know that their voices are truly being heard.
Wendy Jacobs explains:
"Human Excellence consists of several pillars, such as performance and development, career growth opportunity, wellbeing, and diversity and inclusion. To see how employees experience these pillars and where areas for improvement lie, the surveys are of great value to us. Employees really make a difference this way."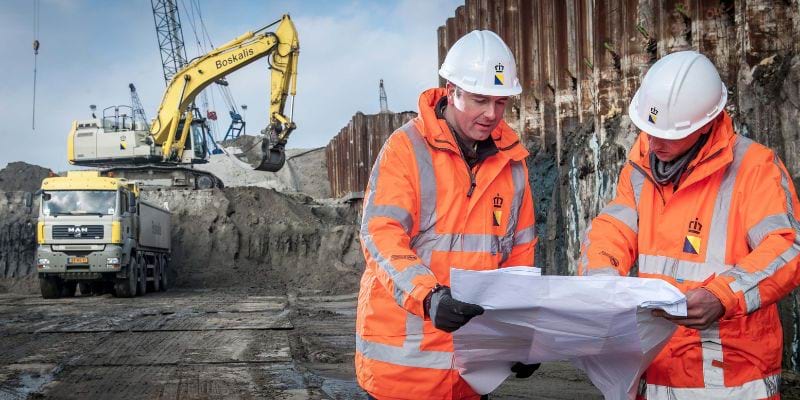 Employee surveys during the pandemic
During the COVID-19 pandemic, the importance of employee feedback became even clearer for Boskalis. With the help of Effectory's survey, they could get quick insights into employees' wellbeing, allowing the company's management to respond appropriately to changing needs. This was critical, as employees faced various restrictive measures that affected how they performed their jobs.
Wendy Jacobs reflects on that time: "The COVID-19 pandemic took quite a toll on everyone; it was a difficult time. At the beginning of the pandemic, it wasn't yet clear what course we were going to take and what we would do well. The state of mind of our employees became one of our biggest priorities, and a lot of attention arose for the 'human being' behind the employee.
The results from the surveys showed a positive picture — despite the tough times, scores on engagement, autonomy, trust, and the company's support were strong, even better than pre-pandemic levels. "Here we could really see that our efforts were paying off in all the areas mentioned," she notes.
Human Excellence at Boskalis
At Boskalis, the concept of 'Human Excellence' was introduced to create a stronger link between various employee-related HR issues and to provide a clear direction. 'Human Excellence' at Boskalis zeroes in on five key areas:
Performance
Development
Growth opportunities
Wellbeing
Diversity and inclusion
Before partnering with Effectory, Boskalis conducted employee surveys at a decentralized level. These surveys offered useful insights, but they were painting an incomplete picture of the company as a whole, as they were limited to certain business units. To address this, Boskalis decided to roll out a company-wide survey with Effectory's help.
Effectory's tool gave us insight into a number of strategic themes, especially at the corporate level. Additionally, we gained more clarity on the themes that employees are satisfied with and where there are still opportunities, also in the area of our internal communication.
Wendy Jacobs comments on the change: "Effectory's tool gave us insight into a number of strategic themes, especially at the corporate level. Additionally, we gained more clarity on the themes that employees are satisfied with and where there are still opportunities, also in the area of our internal communication."
The collaboration between HR and Communications teams proved crucial, not just for gathering and sharing survey details but also for delivering insightful feedback to employees based on the survey's findings. These insights also helped shape the company's internal communications strategy, underscoring the importance of aligning HR with Communications to amplify the benefits of employee feedback.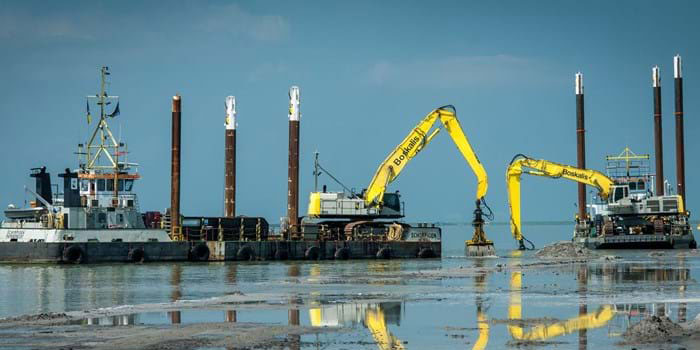 Insights and areas for improvement
The recent survey at Boskalis included a new focus on diversity and inclusion for the first time. Wendy Jacobs: "The feedback gave us great insight into what we can still do in this area and where we can grow." In response, Boskalis formed a dedicated working group, drawing members from different parts of the organization, to develop this area further. They've initiated workshops and training aimed at enhancing cultural understanding and addressing biases, both conscious and unconscious. This research is key to understanding the various facets of diversity and inclusion that Boskalis can improve upon.
"In addition to this specific topic, we continue to invest in the development of our employees where continuous improvement and learning are central. In this regard, the employee survey gives us valuable insights on which we can build and engage in dialogue with employees."
Continued focus on employee feedback
Boskalis has truly experienced the power of employee feedback. Through their employee surveys, they've gained a deeper understanding of their team, pinpointing specific issues and addressing them to advance the organization. Now, Boskalis is even better equipped to respond to their employees' needs, enhancing a work environment where employees can thrive and feel both involved and appreciated.
Employee feedback is a cornerstone for any company's growth and evolution. It's about gathering authentic feedback, making sense of the results, and sharing insights. This process is key for creating an open dialogue where employees can comfortably voice their challenges, sparking meaningful conversations across individual, team, and organizational levels.
Effectory stands at the forefront of employee feedback solutions in Europe, assisting over 1,200 organizations each year to capture these essential insights. Are you looking to see tangible outcomes and enhance your employees' satisfaction like Boskalis has?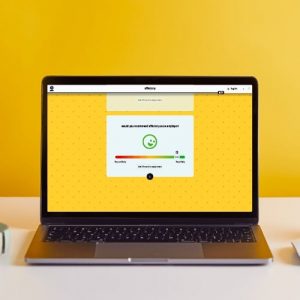 Book a free demo. See our solutions in action.
Effectory is Europe's Leading provider of Employee Listening Solutions. Schedule a product demo and discover how to enhance your employees' engagement.
Demo request