After years of continuous growth in the Netherlands, Effectory is strengthening its focus on the international market.
Munich, 15 July 2022 – Effectory Holding B.V., the SaaS provider for Employee Listening Solutions, is strengthening its position as European market leader by partnering with the German software investor Maguar Capital Partners. After years of continuous growth in the Netherlands, Effectory is strengthening its focus on the international market.
Effectory has more than 25 years of experience and works with over 1,000 mid-size and large companies in 110 countries worldwide, including Rabobank, München Klinik, Rituals, Fazer, Gerresheimer and Karl Lagerfeld. Effectory, headquartered in Amsterdam, offers an-easy-to use employee feedback platform geared towards (international) mid-sized and large organizations.
Munich-based Maguar Capital Partners recognized Effectory's potential and is dedicated to strengthen the expansion of its international presence. The sector-specific tech investor, which supports small and medium-sized B2B software companies, was founded in 2019 by Arno Poschik, Gunther Thies and Matthias Ick. The team has a solid entrepreneurial background with more than 35 years of CEO experience in the tech industry and over 20 years of private equity experience. Earlier investments in both HRworks, a provider of human capital management software, and Ingentis, a developer of human capital analytics software, and their very positive development underpin Maguar's significant presence in the HR Tech industry.
We are very excited to partner with Effectory, its founders and management team. The company has positioned itself as a market leader in a highly attractive area based on a first-class software solution and very strong customer relationships. We are very confident that we can successfully expand the business into new markets on this basis and take Effectory to the next level.

Matthias Ick,
Arno Poschik and Gunther Thies, the founding partners of Maguar
With the goal of further driving growth and expanding its international presence, Effectory's founders are partnering with the new majority shareholders Maguar. The founding team as well as Effectory's current management team remain in their day-to-day positions and retain a significant minority position to further support Effectory's growth and vision.
Maguar is the ideal partner for us to further accelerate the strong growth realized by over 200 great Effectorians and our Leadership Team. As entrepreneurs at heart, Maguar and we share the same values: putting customers and employees first. Maguar's expertise in the HR Tech Space will strengthen our product offering and their in-depth knowledge of our most important international growth markets is critical to our success. The partnership is also a unique opportunity for our people in Amsterdam and Munich to experience professional growth.

Guido Heezen, founder of Effectory
Momentum in the Employee Listening space is very strong and undeniable: CEOs are more aware than ever that their staff is their most crucial asset; organizations are looking for new, hybrid ways to collaborate with their employees and sustainability goals are high on the C-level agendas.
You can find out more about Effectory in our About Us section.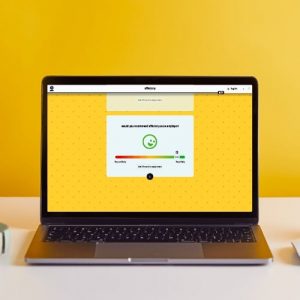 Book a free demo. See our solutions in action.
Effectory is Europe's Leading provider of Employee Listening Solutions. Schedule a product demo and discover how to enhance your employees' engagement.
Demo request