For 80 years, Icelandair has been offering smooth and enjoyable travel experiences with the aim of bringing "the spirit of Iceland to the world." With their three guiding mantras being "driven by passion," "guided by responsibility," and "executed with simplicity," one of the principal ways they continue to be a successful organization is by having a people strategy that involves enacting change based on employee feedback.
Their people policy is oriented around:
Being an attractive and welcoming workplace
Facilitating high performance
Growing a "One team" culture
Providing people opportunities to develop
Ensuring a healthy workplace
Having a comprehensive set of compensations and benefits
With such a focus on their people, it's no wonder that Icelandair was awarded the best European World-class Workplace award in 2021.
Building a continuous employee listening landscape
One of the ways they've been achieving their goals is by using the Effectory platform to perform employee surveys, analyze results, and initiate action in a continuous way. Icelandair made Effectory their employee listening landscape platform in 2018. This was to more frequently check in with their employees, speed up the employee surveys process, and so that surveys could be composed of scientifically validated questions whose results can be compared over time.
In a recent webinar, Icelandair's Director People Operations, Sveina Berglind Jónsdóttir, and its People Consultant, Auður Sigvaldadóttir, joined Effectory's very own employee engagement specialist Arjen Swank to explain the company's successes and the challenges they have encountered while rolling out their continuous listening landscape.
Performing surveys easily and more regularly
Sveina explains how the Effectory platform has helped them embark on performing high quality surveys more easily and autonomously. Effectory provides them with the flexibility of a DIY service but with 25+ years of experience in employee feedback and engagement embedded in the platform. The result is that team leaders have the ability to check in with their teams whenever necessary, which in turn has allowed them to "empower actions" by having the organization decisions be informed by employee feedback.
Sveina and Auður explain that Icelandair's annual, Effectory-fueled companywide survey has an 85-87% response rate, impressive when you consider that the average response rate to email surveys tends to be at around only 30%. Amongst others, shorter pulse surveys are sent every month to a random sample of employees, there's a special one for Cabin Crew that fulfils a union agreement and team leaders also have the chance to check in with their employees via such short pulse surveys whenever they wish.
With the pulse surveys we're checking the temperature, seeing how things are going.
Auður says that they "share the results on our internal platform so they have visibility." Icelandair employees are kept fully up to date with survey results and the action points they lead to.
How to be a World-class Workplace
Icelandair's employee listening landscape is part of the company's ongoing efforts to make the company a special place to work. For Auður, Icelandair's people are "all committed to the same goal, and it really feels like a team effort." At Icelandair, the common purpose of the company is emphasized, and all employees are considered to be in the same team no matter their position.
Every department in the company plays an important role in providing a quality service to their customers. That means that each team member has a high level of responsibility and autonomy but still work towards a common goal. That's why it's important Icelandair has a strong internal culture where people feel very connected.
Employee feedback empowers management to act
With continuous employee listening, HR enables management to improve their teams and their processes.
Sveina says that: "The important thing is to work with results quickly. If you wait eight to ten months to do a workshop following a survey, the insights might be irrelevant. It's very important to introduce an action plan. And that's the very useful thing about the action plan tool in the Effectory platform."
Auður agrees, saying that acting on feedback quickly "really encourages employees to give their thoughts in the future." This approach creates an upwards spiral of feedback, action, and engagement.
Such high levels of engagement and employee involvement were especially important during the pandemic. At the start of It, Icelandair went from scheduling 50 to 5 flights per week. Different types of teams, from office workers to on-site hangar workers, needed different attention and had different issues.
By collecting insights directly from employees, management could implement emergency changes in an agile and informed manner. What's more, Effectory "helps the managers a lot. The 'lightbulb' ideas," recommendations based on the outcome of a survey, "that come up on the platform inspire managers to sustain good things and show them what needs to be improved."
Innovating and meeting future challenges with employee feedback
One of the most important innovations was projects that kept employees engaged and connected even if they couldn't see each other face to face. This included providing an activity subsidy, rolling out a mountain climbing challenge, and arranging lectures on mental health awareness.
There was, of course, the transition to hybrid working. Most people want to work from home 1-3 days a week, saying that it saves them time, makes them more efficient, and improves their personal life.
With this listening strategy and new initiatives in place, Icelandair was able to keep its eNPS score high during the crisis. Sveina says that their main goal is to keep that score high.
HR becomes data-driven
We have a big focus on our data driven culture. Using Effectory's employee listening tooling really helps us with that.

Auður Sigvaldadóttir, People Consultant, Icelandair
Auður explains that "we have a big focus on our data driven culture. Using Effectory's employee listening tooling really helps us with that."
And the big challenges facing them in 2022? Sveina mentions "the new flexibility in peoples' working lives, which requires policy, strategy and leadership." Auður says that "health and wellbeing" will continue being a key concern as they fully transition into the new normal.
With their finger on the pulse of their people, Icelandair are sure to continue giving their employees great world-class working experience – and keep them engaged.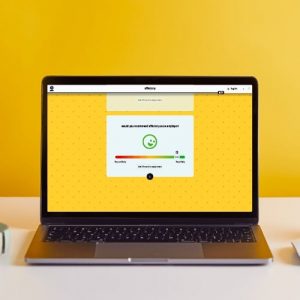 Book a free demo. See our solutions in action.
Effectory is Europe's Leading provider of Employee Listening Solutions. Schedule a product demo and discover how to enhance your employees' engagement.
Demo request