Grupo Catalana Occidente is one of the leading companies in the Spanish insurance sector. It is also a leader for credit insurance in the world. It has more than 7,300 employees and is present in more than 50 countries, providing services to more than 4,000,000 policyholders. Its network consists of around 1,500 offices and 17,000 mediators. At the end of 2021, it ranked fifth in the Spanish market and second worldwide in credit insurance. 
Strategic HR
Several years ago, Grupo Catalana Occidente developed a strategic analysis to identify the values which define the organization's culture. These are: people, commitment, self-criticism, innovation, cost consciousness, and long-term vision.  
In the past, the Group has performed employee surveys in order to find out about whether people considered there was alignment between company values and activities. However, during the pandemic the Group decided to use the Effectory platform to consistently analyze the voice of the employees.
Their efforts with employee experience have obviously paid off. The positive results from their Effectory-powered survey meant that they were labelled a World-class Workplace and won the award for best performing global organization with more than 1,000 employees.
Using employee surveys to assess key topics
Pedro Ribes, Human Resources Director at Grupo Catalana Occidente, says that the Group is a people-centered organization. That is why it promotes talent development, training, career opportunities and focuses on equal opportunities in remuneration and working conditions.
The Group is also strongly focused on employee experience. Pedro Ribes says to build a great employee experience, "the best way to start is by knowing the opinions of people."
Human Resources Manager Manuel Talavera explains that HR's focus is on:
Commitment
Satisfaction
Leadership
The work-from-home model
The Group witnessed a 76% response rate. This means that the results are highly representative. One of the things that the Group has found valuable about running the survey is that some issues that need to be worked on have been identified, which is consistent with the self-criticism value.
Manuel Talavera says that "the Effectory platform was incredible because we could differentiate results by department and focus on the different opinions in the company; also, the results are structured and comparable."
Closing the loop: communicating feedback results
Head of Marketing and Communication Berta Solé remarks that "communication is very important, in order to make this employee feedback process a success. It's important to thank people for participating, present the results and show them that giving their opinion is important because we can act on it."
Once the results were obtained, the team in charge of the program cascaded the information throughout the Group, first to the general managers, then team managers. The global results were also published. This meant that employees could see the results of the whole Group as well as their individual teams' performance.
Analyzing the results of an employee survey
In regard to using Effectory to perform employee surveys, Pedro Ribes says that "the process is very easy, user-friendly, and gives you a lot of information. If you use this information well, you can align your objectives correctly and offer management some important insights."
We can change technology, systems and operations, but it is our people who are in charge of managing all these changes. That's why we need to know how people feel.

Pedro Ribes – Human Resources Director, Grupo Catalana Occidente
The team broke the results down by down by different metrics, which allowed them to see how people with different profiles are experiencing life at the Group. Manuel would recommend Effectory because "it's necessary to do this journey [to listen to employees]." He continues, "employee experience is one of the pillars of Human Resources".
Some of the initiatives being initiated after the survey include a well-being program and a mentoring program.
Engaging employees to drive innovation
Innovation Director Laura Cots says that "I think it's really important that employees have a voice in the Group, because if we want to innovate, we need everyone in order to do so"
The Group's innovation strategy is based on three pillars: culture, the offer, and the customer. "We think that a culture that embraces change and encourages everyone to innovate is what we need in order to adapt our products to the needs of the market."
Keeping employee front and center in an organization
Pedro Ribes says, "we can change technology, change systems and operations, but it is our people who are in charge of managing all these changes. That's why we need to know how people feel, because the most important thing is to have people aligned with the Group."
"People are the most important part of the Group. Their opinions can give us guidance on how to be better in the future. If we think that we are the best, that is the beginning of being the worst. We need to continuously self-criticize, and the opinion of our people makes us better."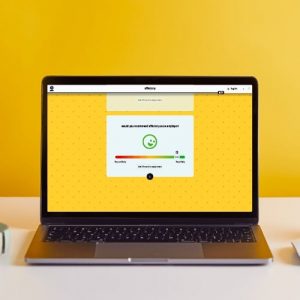 Book a free demo. See our solutions in action.
Effectory is Europe's Leading provider of Employee Listening Solutions. Schedule a product demo and discover how to enhance your employees' engagement.
Demo request