Effectory works for more than 600 organisations, who annually or biannually conduct an employee survey. Generally clients rate us as a highly professional and energetic organisation to work with. Our clients rate our quality and commitment with a high score: 8.5 on a 10-point scale!
Effectory is the leading supplier of employee survey services throughout Europe. Hundreds of organisations benefit from our approach. Please take a look at our client cases.
Case studies
Every year, we help over 1000 organisations improve from within with Effectory's feedback tools
view our case studies
Bruna: "An employee survey conducted solely among Bruna shop staff proved to be a great success. Effectory applied the new functional benchmark for retail employees to the information gathered."
Corus: "Experience shows us that Effectory is pro-active, helpful and deliver on their promise."
Amsterdam Trade Bank: "We really enjoyed working with Effectory! They were direct, professional, pragmatic, and had short lines of communication."
KLM: "Effectory was especially chosen because of the Internal Perception Monitor that can be conducted as often as four times per year."
Atos: "Effectory has an extremely professional approach. The benchmark was really a great feature of Effectory. We were able to compare our results with other organisations operating in the market. The possibility of comparison was valuable, very positive."
A.S. Watson: "By conducting a second employee survey, which Effectory also carried out, we wanted to see if we were on the right track. We were very pleased with the outcome."
Free Record Shop: "Effectory helped provide insight into the relationship between employee satisfaction and the results per branch. It is nice to see in the survey results that our investments in employee development have a positive effect on satisfaction. Effectory can use its experience in other organisations to help us even more."
Atradius: "Atradius chose Effectory because we find that they work efficiently, rapidly and pragmatically. The layout of the survey, as well as the results and the presentation materials, are outstanding. We really feel that we are a priority, and this feeling reflects the success of our survey."
Auris: "There was a good feeling from Day One. Effectory really invests time in you and thinks along to find the best options."
Imperial Tobacco: "Effectory is honest, they have good contact with their clients, and are very enthusiastic and professional."
Heerema: "Effectory has proven to be the perfect partner. Employees are your most important asset and that's precisely why it's essential to devote a lot of time and attention to them. The way in which Effectory helped us to set up the survey has been ideal for doing that."
Rabobank: "With a score of 8.2 we exceeded the national benchmark!"
Looking for an employee satisfaction survey, employee survey or employee engagement survey provider? Make an appointment with us!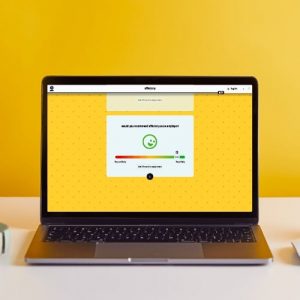 Book a free demo. See our solutions in action.
Effectory is Europe's Leading provider of Employee Listening Solutions. Schedule a product demo and discover how to enhance your employees' engagement.
Demo request