Most global companies conduct regular employee surveys, with benchmarks forming an integral part of survey projects. Whilst national peer group benchmarks offer valuable comparisons, there are questions surrounding the usefulness of global peer and competitor benchmarks.
From partnering with international organizations for 25 years, we have learnt that it is extremely hard to compare two global companies with pinpoint accuracy. There are simply too many differences (i.e. business model, locations, structure etc.) between international companies for them to be 100% comparable.
Global organizations today still insist on having a comparison with the 'perfect' industry benchmark within their employee surveys. Commonly global multinational companies ask for a benchmark with all of their major competitors, including all relevant international branches. Whilst in theory this may seem wise, experience has taught us that building international industry benchmarks on the outcomes of the surveys conducted with similar and or competing companies is risky.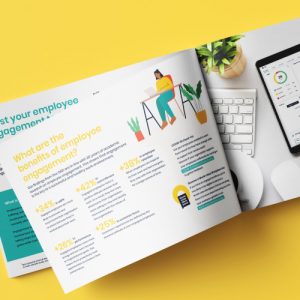 Global Employee Engagement Index™
A comprehensive overview of employee engagement with benchmarks from 57 countries with essential lessons for your HR strategy .
Download
Why global peer and industry benchmarks are risky
Although the idea of having an industry or peer group benchmark containing all of your global competitors sounds valuable, the reality is often different. Such benchmarks are often risky due to one or more of the following:
Volatility
What happens if a company or several companies within the benchmark decide to change supplier? Or if one of the companies undergoes exceptional change and is forced to make a significant proportion of its workforce redundant?
Such circumstances are extremely hard to control and are largely beyond a supplier's control. The end result for you when this happens is a volatile benchmark. Some of the benchmark data is no longer up to date, whilst other parts of it reflect exceptional circumstances within a company.
International locations
As a global business, your organisation operates internationally. Yet what are the chances that the comparisons on offer precisely mirror the exact locations of your business?
Most comparable companies will operate internationally, although their chosen markets differ slightly from your own company's. This is perhaps not surprising as there are no companies that are identical to yours, but the result is that the benchmark coverage ends up lacking an extensive comparison for all of the country branches in your organisation.
Questionnaires
Thinking critically, what is the likelihood that all the comparative companies in the global benchmark have precisely the same extensive questionnaire as you have in your survey?
Often, companies are left with one-on-one comparisons with a single comparative company. Substantial comparisons to multiple companies are hard to come by, as each questionnaire is tailored to the company and therefore greatly varies.  Most important is the level of insight which you gain. Are the insights gained from one-on-one comparisons really going to help your company reach a higher level of performance?
The 2021 Global Employee Engagement Index™
The alternative
What if you could access an international benchmark that was free from volatility and threats such as companies switching suppliers?
In order to help solve these issues, Effectory created the Global Employee Engagement Index. The Index maintains an up-to-date database with local benchmarks on more than 100 questions and 17 HR themes for 57 countries.
The data for the benchmark is consistent, and based on a representative labour market scan in every country. As a result, the data remains accurate and a uniform point of reference for the entire survey journey. Specifically, the Global Employee Engagement Index solves your dependency on other reference companies by:
Removing any risk of companies switching their supplier
Removes any risk if companies change their questionnaire
Removes any risk of suppliers or companies closing their operations in a country
Ensuring there is an available country benchmark
Adding value from cultura analysis
Numerous organisations and research institutes around the world have discovered the value of a consistent database. The Global Employee Engagement Index has proven to be an accurate source of information that helps companies to understand the differences in workplace cultures between countries and continents.
Furthermore, as more and more organisations experience issues with industry benchmarks, there is a growing recognition of the importance of understanding the cultural differences between countries. For organisations, the real added value comes from comparing the results of their different locations to the local labour market averages. Doing so enables them to single out cultural differences and really see how units are performing, without the risk of poor and inaccurate comparisons.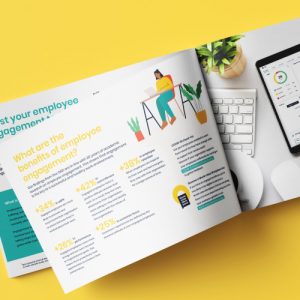 Global Employee Engagement Index™
A comprehensive overview of employee engagement with benchmarks from 57 countries with essential lessons for your HR strategy .
Download