Unnecessary regulations prevent employees from using their own common sense, and contribute to an overly complex and inefficient working process. The consequence of such is that it leads to immense frustrations that can damage efficiency, engagement, and commitment.
Case study: Flagging senseless rules
For one of our partners in the health industry, it was important for them to enable employees to alert senior management and HR of rules that were hindering their work. The organisation decided that they would introduce a quick and easy way for employees to flag what they thought were unnecessary regulations. In order to achieve this, the organisation built into their intranet a button known as the "process button". Once an employee flagged a rule or regulation, the board of the organisation promised the employees that it would be discussed, and whenever possible, resolved.
Take the time to clearly explain why certain investments cannot be made. When employees are given timely explanations, their level of frustration often decreases.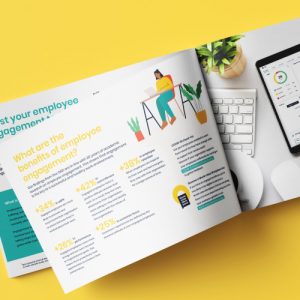 Global Employee Engagement Index™
A comprehensive overview of employee engagement with benchmarks from 57 countries with essential lessons for your HR strategy .
Download