Over the last year, Effectory International has worked hard with our customers to develop a new way of looking at employee survey results and translating them into a concrete action plan. We wanted you to really delve into your results whenever and wherever you want – on the road, in the office, at home – and then immediately get to work implementing them. The result: a survey software with interactive program, available for desktop and tablets, where you and your managers can see their own, individual results. Created by Effectory, tested by customers.
A survey software for your results to come alive
With Result & Action, we make it easy for any manager to view the overall results of their own team (or teams) directly, then dive deeper into more detailed information and scores in whatever area they choose (e.g employee engagement). On the desktop, you can just click, and on the tablet, simply swipe. From there, it's also possible to pin selected scores, moving them right into your action plan.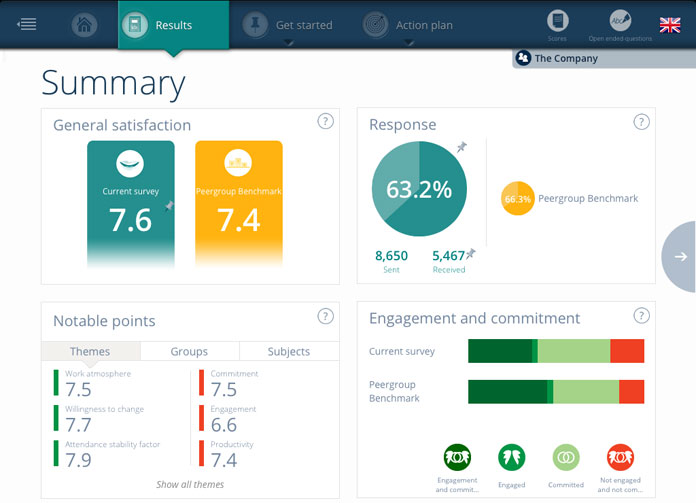 Result & Action survey software has a whole host of other functionalities, intuitively designed to help you identify and take action on the most important and notable results, whether through desktop, tablet or both.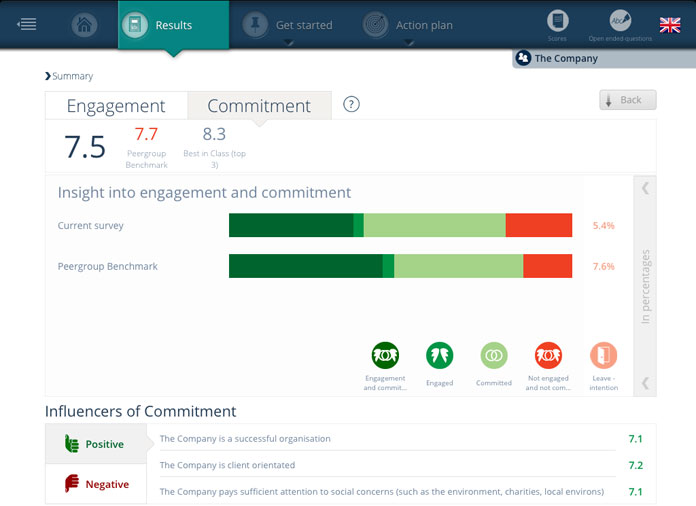 Interactive survey software
The Result & Action app is now available in the App store (with an Android app soon to follow). The desktop version will be available on the Effectory Customer Extranet from the beginning of October. With your next survey, you can make full use of this new and innovative way of viewing your results and determining the best action. If you contact your consultant, he/ she will let you know what's possible and walk you through any other questions. 
Understanding on the go
Result & Action survey software follows up the Response app that we launched for our customers earlier this year. With these innovations, it's easier for customers to have constant access to the most important information from a survey, anytime, anywhere.