The American HR guru shared his expertise at this year's virtual World-class Workplace awards.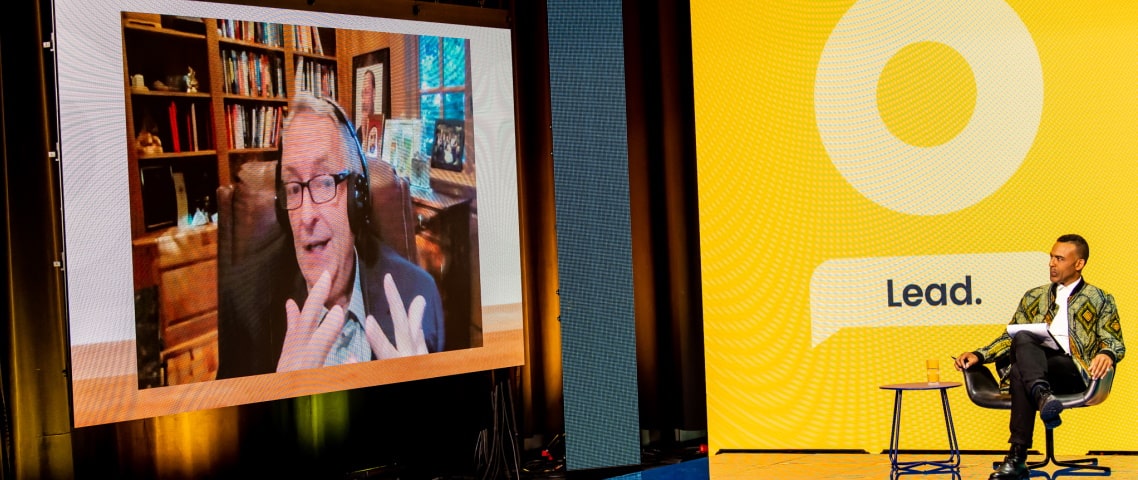 //= $primaryVisual['url']; ?>
With a career spanning over three decades, Dave Ulrich is a global authority in human resources. We were very excited to welcome him as our keynote speaker at this year's World-class Workplace award show.
The World-class Workplace label is a great boost to any organization's employer brand. The label is awarded to companies with higher employee engagement than regionally defined benchmarks. As Dave made clear in his keynote, focusing on providing a great employee experience makes an organization more attractive to top talent and is at the heart of any successful organization.
Human talent is key for success
Dave Ulrich spoke about how HR will change because of technology but also how the fundamentals will remain the same. "HR is not about HR," he says, "it's about creating value for others."
He started by bringing attention to the goal of "advancing the business through human capability, and the importance of the employee experience" for that progress. In these ever-changing times, the important thing about employee experience is that it "gives us the human capability to respond to a crisis."
Dave went on to outline how a company's success is based on how talent and an organization's systems and capabilities are connected through leadership and how effective HR is at bringing all those elements together.
World-class Workplaces "have created a way to show that employee experience has an impact."
Dave described how the world is constantly changing thanks to technological disruption and various crises. In this world, those in the field of human capability need to find ways to improve the employee experience. That's because employee experience is one of the key aspects to strengthening talent, which in turn strengthens any organization for the future.
A workplace that employees love to promote is a workplace that attracts and stimulates talent
HR expert Dave Ulrich says that employee experience is important for building talent because it builds on their motives, satisfaction, and engagement.
Employee experience is about making sure an employee has the support to develop their skills and contribute to a team, department, and organization's success. A great experience incentivizes employees to bring their best to work.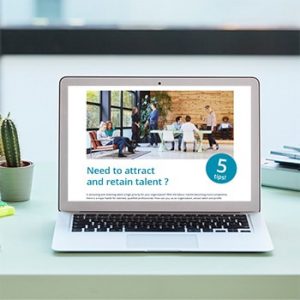 Free Whitepaper: Attracting and retaining talent – 5 tips
Learn the best ways to attract and retain talent to your organisation with these 5 easy-to-follow tips to retain employees!
Download
Ulrich's Three Pillars of employee experience
Explaining that "this is my version of what you want to create in your company" to achieve your goals, Dave outlined his three pillars of employee experience: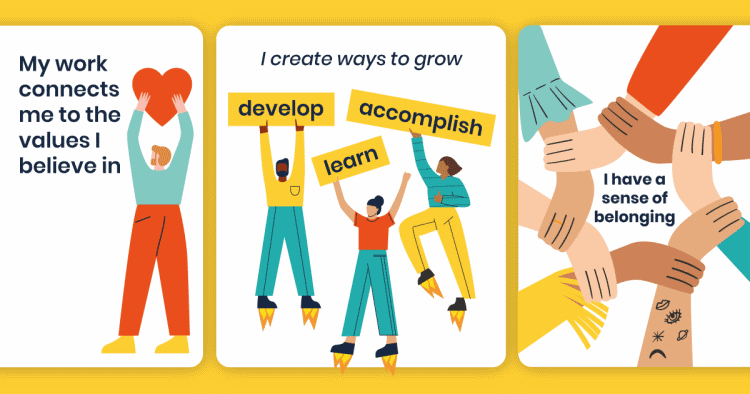 He connected these three pillars to Effectory's own core mission to Listen, Learn and Lead.
Listening is about Belonging. Learning is about Becoming. Leading is part of Believing, because leaders become meaning makers.
Ulrich stressed that HR professionals should be asking themselves how their organization is cultivating each of these three pillars.
The best way to do this, of course, is by being more people focused, and by listening, and acting on what employees have to say. As Dave reminded us: "Build relationships at work. The biggest predictor of wellbeing is the quality of our relationships."
Dave Ulrich: "The best is yet to come. When we can forge this employee experience we will create opportunities for our people to make a difference."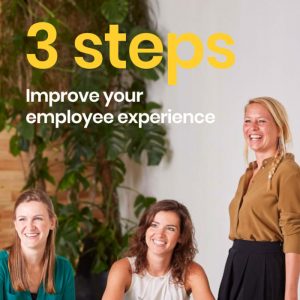 Employee experience in 3 easy steps
Learn the best ways to improve the employee experience in your organization with these 3 easy-to-follow tips! Get your copy today!
Download: employee experience tips
How HR can get ready for the future of  work
As a recent McKinsey & Company article explains [What executives are saying about the future of hybrid work | McKinsey], the immediate future of work will involve the mass adoption of hybrid working models. Employees are set to spend a lot more time working remotely.
It's also true that 60% of organizations don't yet know exactly how that hybrid model will look in practice. It's safe to assume that there'll be plenty of hiccups and issues surprising business leaders, managers and HR professionals in the upcoming years.
Building an employee experience – the type that Dave Ulrich detailed during the World-class Workplace event – will no doubt rely on organizations being better at keeping in touch with their employees. This is why continuous listening strategies based on proven methods and experience are crucial. Why not find out how Effectory can help you improve your employee experience?
World-class Workplace Winners are future-proof workplaces
2021's World-class Workplace winners are all great demonstrations of organizations who have developed cultures where the employee experience is put front and center.
The World-class Workplace label is given to any organization whose level of employee engagement outperforms our global or cultural benchmarks. Employee engagement is measured 100% from employee feedback, making this a great indication of an organization whose employees are enthusiastic about promoting their employers.
Annually, Effectory also awards the best of the best, those who are top of their regional leaderboard. This year, Icelandair Group took the top spot for the global category, while a.s.r. beat their competition in the Netherlands, and Gerresheimer were excited to receive first position for Germany.
Implement  Effectory's continuous listening solutions and be a future-proof World-class Workplace. Find out how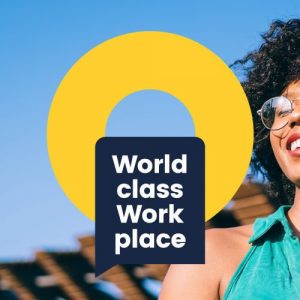 Sign up for World-Class Workplace
A reward for good employers, because good employment practices deserve recognition. A fair quality mark, 100% based on the opinion of employees.
Sign up