Maximize the power of your workforce with evidence-based human resource management.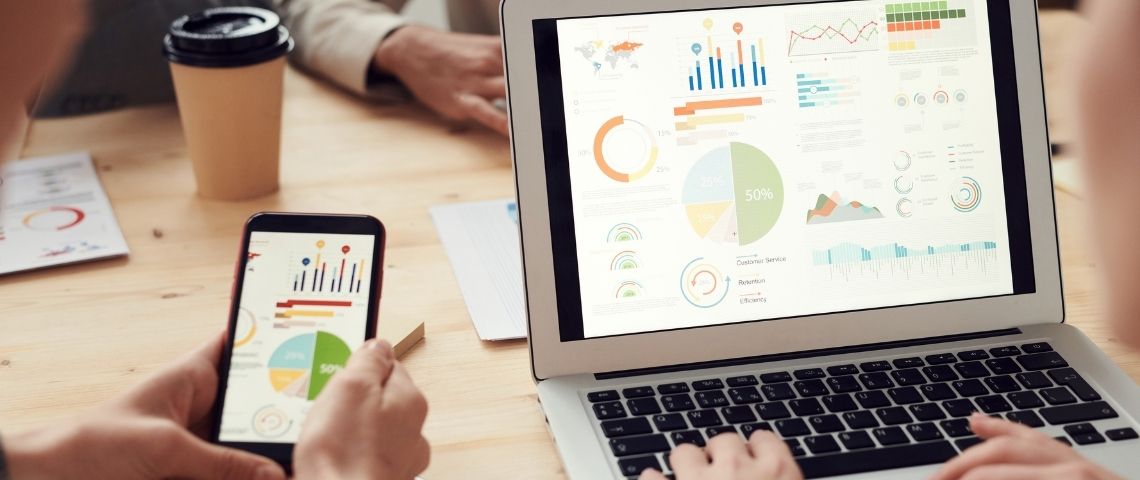 //= $primaryVisual['url']; ?>
People analytics is an increasingly essential HR strategy. Gathering, analyzing, and leveraging data from your company's employees will produce measurable outcomes, and with your data-based approach, you can make informed strategic choices to boost performance, improve employee engagement, and prevent attrition.
Business analytics for human resource management can be an overwhelming prospect for organizations that don't have any experience in it. Effectory is a leading expert in employee feedback solutions and they encourage a data-based HR approach. Backed by 25 years of experience, Effectory helps HR managers and team leaders gain insight into their workforces and make management decisions with the help of easy-to-navigate people analytics reporting software.
This article will define people analytics, explore its potential benefits, and suggest ways you can implement people analytics as part of your HR strategy.
What is People Analytics?
Also referred to as HR analytics or workforce analytics, people analytics is a growing field in the business world. In fact, more than 70% of companies are currently making investments in their people analytics departments. Before diving in to how your organization can harness the power of a data-driven HR strategy, let's establish what people analytics means. An Evidence-Based Review of HR Analytics defines the term as follows:
"HR analytics consists of a number of processes, enabled by technology, that use descriptive, visual and statistical methods to interpret people data and HR processes. These analytical processes are related to key ideas such as human capital, HR systems and processes, organizational performance, and also consider external benchmarking data."
Now that you understand what people analytics is, let's look at how to implement a people analytics strategy.
5 steps to implement an HR analytics strategy
Step 1: Establish a Goal
The first step after deciding to use people analytics in your HR strategy is establishing which issues your organization needs to tackle. HR analytics can be used to improve many different metrics, from retention and employee engagement to quality talent acquisition. Look at pain points and set realistic goals. It's best to focus on one issue at a time and specifically tailor your people analytics strategy. Use one specific metric to identify problems and find solutions. Here are some of the areas where companies can use people analytics to produce measurable outcomes:
Recruitment: People analytics can be used in a variety of ways during the hiring and recruitment process to ensure your organization consistently hires high-quality employees. Companies can use data analytics to review employee qualifications, shortlist candidates, establish competitive pay scales, and measure the success of potential candidates. 
Pay Equity: Ensuring employees are paid fairly based on experience and performance—rather than factors like gender and race—is essential. A pay gap still exists between male and female employees, and the COVID-19 pandemic has disrupted pay equity even further. People analytics can be used to identify discrepancies in compensation and to establish fair and equitable pay scales. Companies like Panasonic, The Lego Group, and Wayfair have also used people analytics to improve their organizational diversity, equity, and inclusion (DE&I).
Productivity: If productivity is an issue in your organization, people analytics can help you pinpoint problem areas.
Engagement: Employee engagement is a significant marker of company success. According to a Gallup survey, the organizations analyzed that ranked in the top quartile for employee engagement had 22% higher profitability and 65% lower turnover. They had 10% better customer ratings, 21% higher productivity, 28% less shrinkage, and 37% less absenteeism. People analytics can be used to measure how engaged a workforce is, and predictive people analytics can be used to create models that anticipate how various HR initiatives might impact engagement levels.
Retention: If your company is experiencing high turnover rates, people analytics can help you develop a strategy to improve retention. According to a Deloitte survey, US organizations lose $109,676 per employee who exits voluntarily when all is said and done. Analytics can help your organization identify which employees are most likely to leave before they do and to establish a strategy to retain them.
Absenteeism: High absenteeism rates significantly affect an organization's finances. When electric utility company E.On's absenteeism rates reached unacceptable levels, the company decided to figure out which employees were taking unscheduled time off and when. They used predictive people analytics to map out scenarios and established a directive that encouraged managers to be more accommodating with employees taking planned time off.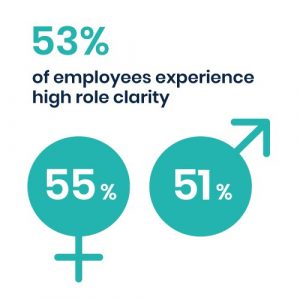 HR Analytics: Role Clarity infographic & fact sheet
Get data-driven insights about role clarity in the workplace by downloading this infographic and fact sheet.
Download
Step 2: Data Collection
Once you have established your goal, the next step is data collection. Before you begin, you will have to decide which metrics and KPIs you would like to track. While some of the data you need may already be readily available to you and your team, you may also want to implement an employee listening strategy involving surveys or questionnaires, for example.
This is also the time to assemble your analytics team. Some of the key players in a thorough analytics strategy are data engineers, data analysts, data scientists, front-end developers, and UI and UX designers. If your organization doesn't have a people analytics team or specialist, now is the time to hire outside help. There are a number of agencies online that can help you gather and analyze data before moving ahead.
Overwhelmed by the number of people analytics options online? Partner with Effectory to plan and implement an employee listening strategy with high-quality people analytics. Get in touch with one of our consultants today to implement a people analytics strategy in your HR department.
Step 3: Data Integration
Your data collection strategy may have involved gathering information from numerous sources, so the next step is to compile all that information in a process referred to as data integration or HR reporting. Raw data is extracted from the information you've collected from employees, then transformed into an easy-to-read and -analyze format. At this point, you may begin to notice patterns in the data, but you won't be reaching any conclusions yet.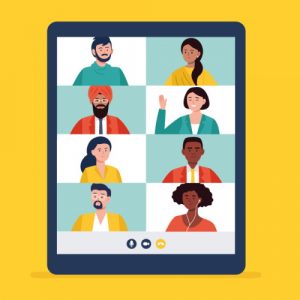 Whitepaper: Hybrid working is the new normal
How are you preparing your company for the changes ahead? Tuning into the needs of your workforce will be vital to compete effectively in the post-COVID world.
Download
Step 4: Analysis
The next step in the process is actually analyzing the data. At this stage, your team will identify relevant patterns and develop hypotheses on how to address issues.
This is also where predictive analytics comes in. In predictive analytics, you use the existing data to create models that anticipate future outcomes. For example, if your company's goal is to reduce absenteeism, predictive models will show how new HR initiatives might impact employees who take unplanned days off. At this point, web designers create interfaces that make it easy to understand the data you will be presenting to other members of your organization.
Step 5: Establish and Implement Strategies
Once patterns have been detected, the last steps are establishing and implementing your chosen strategy. At this point, the HR department should meet with the management team to present their findings and propose a solution. You should be able to clearly display your proposed initiatives' anticipated outcomes using the predictive models.
Whether you are an HR manager or in your organization's C-suite, consider implementing a people analytics strategy for your company. Harness the power of HR analytics and use multiple metrics to boost productivity, improve employee engagement, and maximize profits.
Effectory has devised strategies that will improve your organization's performance, such as through increased employee listening and other improved metrics. If your HR department doesn't have a people analytics team, Effectory can help you create and implement a people analytics plan. Get in touch with a consultant from one of Europe's most recognized brands to find out more.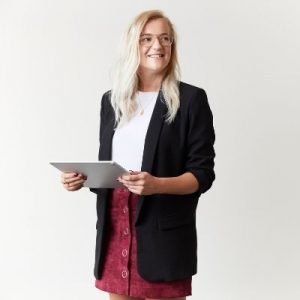 Book a demo with one of our employee feedback consultants!
Let's discuss your goals, your needs and what you can expect from an HR strategy
Book a demo