Effectory's World-class Workplace celebrates excellent employership. It's the best way to build a strong leadership brand.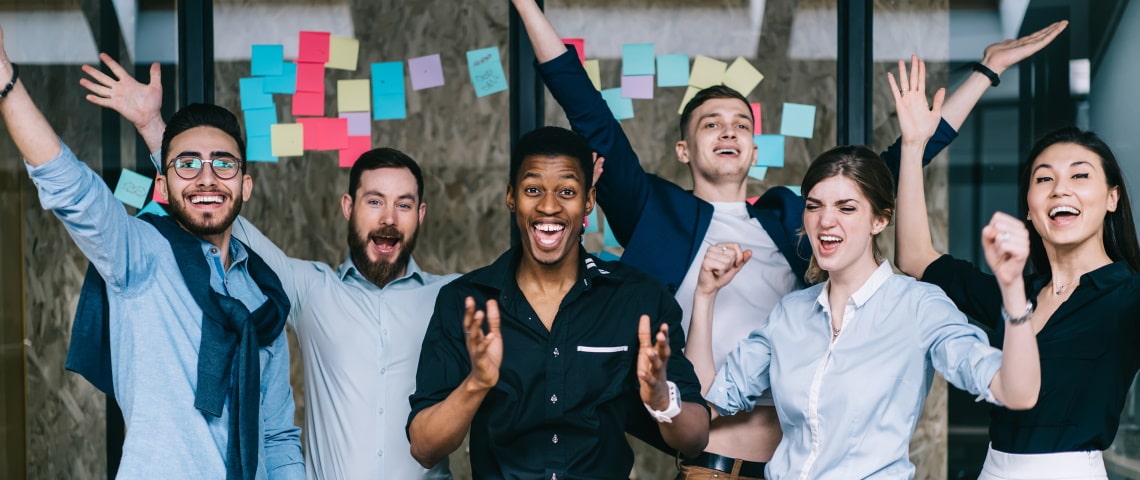 //= $primaryVisual['url']; ?>
Applying to be a World-class Workplace is easy. Get in touch to find out how to perform the free survey or roll it out as part of your continuous listening plan.
Effectory made the World-class Workplace label because we believe the best employers deserve recognition.
Why become a World-class Workplace?
Increase employee engagement

 

Stand out from the crowd

 

Attract the best talent

 
World-class Workplaces implement ideas, suggestions and innovations from their employees. These organizations are 21% more productive, 10% more innovative and their employees are 13% more engaged.
World-class Workplace is a quality label based 100% on the opinion of employees. It boosts employer branding efforts because it demonstrates excellent talent management. World-class Workplaces receive 50% more applicants for job vacancies than their less human-centric competitors, making them much more likely to attract and retain the best talent.
How World-class Workplace works
Our World-class Workplace scan is a flexible and an easy-to-manage employee survey for organizations wanting to get an objective perspective on their employership. The label is valid for one year and awarded by Effectory to companies of any size whose employee feedback outperforms pre-defined, scientifically generated benchmarks.
The World-class Workplace scan is a great starting point for those that have never actioned an employee listening strategy. And for those who have already implemented a continuous feedback strategy, it's the perfect opportunity to take stock of long-term HR goals and demonstrate how well you've engaged your employees.
Our scan tracks the extent to which employees feel connected with an organization's goals
Our questionnaire includes a range of topics that are essential to great employership, namely:
employership

 

enablement and engagement

 

eNPS

 
Additionally, we gather feedback on the company culture, work environment, workload, and things to improve. There is also an option to ask about team dynamics.
Whatever the outcome, feedback is provided immediately in our intuitive and responsive platform. There, organizations can browse key results to scores on all questions, including recommendations for improvement and how to make them a reality.
To earn the label, both the eNPS and Employership scores must exceed benchmarks which are pre-determined and based on Effectory's extensive database. When it comes to competing to be #1, participating organizations are split across different categories.
Reinforce your leadership brand – be a #1 World-class Workplace
In 2021, over 1 million employees assessed their employer via the World-class Workplace scan. In the Netherlands, the organizations that scored high on employee engagement, workplace autonomy and role clarity included Schiphol airport, a.s.r. and Tony's Chocolonely.
In fact, a.s.r. was the highest rated employer in the whole of the Netherlands in 2021. Gerresheimer won the top spot for Germany, and Icelandair Group beat the competition in the Global category.
Icelandair Group's HR director Sveina Berglind Jónsdóttir: "We are very proud of this label. It's truly rewarding and encouraging."
The awards for the top spots are handed out at our yearly World-class Workplace ceremony. 2021's edition was a virtual event packed full of great tips from some of Effectory's own experts, and featured a keynote lecture by global HR guru Dave Ulrich.
Compete for 2022's top spots by engaging your employees. Our WCWP scan is easy to implement and a great way to boost your success and employer brand.
Those who are new to Effectory can take advantage of the fact that the first WCWP scan is free. We can provide the service in English, Dutch and German. Additional languages and other options are also available upon request.
Those already working with Effectory can speak to their consultant or project manager about adding the World-class Workplace scan to their continuous listening strategy at no extra cost.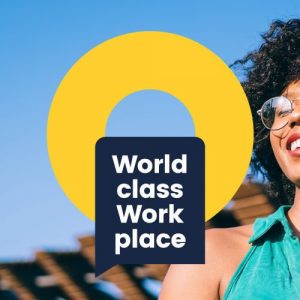 Sign up for World-Class Workplace
A reward for good employers, because good employment practices deserve recognition. A fair quality mark, 100% based on the opinion of employees.
Sign up