Exact provides cloud-based business software for small and medium sized businesses and accountancy firms. Since its founding in 1984, it has grown to be a home for 1,850 professionals building and improving products for 550,000 administrations and more than 10,000 accountancy firms, mainly in the Netherlands and Belgium.
Unsurprisingly for an organization whose own solutions organize business data and provide real-time data for businesses to make informed decisions, some years ago Exact's HR team decided they needed to take a data-driven approach with their people strategy.
They wanted to transition to a tool that would allow them to safely and easily collect insights from their workforce, and use the subsequent data to inform their strategies moving forwards. They eventually opted for Effectory as it fulfilled their requirements for:
reliability of data
industry benchmarking
ease of use
Putting engaged employees at the heart of the employer brand
Exact recently initiated an employer branding campaign that features employees as 3D avatars. The campaign is placed on billboards – including on an Exact-branded tram that travels from Delft to Scheveningen in the Netherlands – and online. It was designed to demonstrate one of Exact's core values: to be an open and welcoming organization. The software company wants to attract a diverse range of new talent, and promote that with Exact, people really get the chance to develop.
Their Effectory-powered employee surveys are part of their ongoing mission to be a people-focused organization, where everyone gets the opportunity to be the best version of themselves. Before 2019, Exact had no survey supplier in place, but Jacqueline van den Berg, HR Data, Process & Technology Lead, says that "HR is changing into more of a data-driven team," and they wanted to keep ahead of the pack, starting by conducting eNPS surveys. Exact's Chief HR Officer, Florien De Nijs, says that "we wanted to show that we're interested in what our people have to say."
For example, their hybrid model for their future way of working was not solely developed by management, but included input from all employees. Through Effectory surveys, Exact found that different departments and people have other needs and experiences.
They developed an approach in which their people make agreements around what works for them as a team. Another program that Exact has developed thanks to employee feedback is an employee leadership journey, where leaders are following four learning tracks that help them develop their skills and vision.
From yearly surveys to continuous listening
Once they had brought Effectory on board, they began by performing an 80-question survey annually, but from the onset of COVID, the company has transitioned to shorter pulse surveys conducted four times a year.
If you want to keep people engaged with giving feedback, surveys should be effortless and not take up too much time.

Florien De Nijs
The team insists that HR should not be fully in charge of what's on the 'people agenda' for a company. Florien says that, "instead of being next to the employees, we want to be part of them. This is why the voice of the employees is what decides our agenda. It's up to our people to decide if we're a 'best employer' and whether we're doing the right things." Surveying employees more regularly helps HR keep a better track of what's going well and what needs improvement.
Demonstrating impact from employee feedback
Exact have implemented what they describe as "strong and transparent" internal communications. This is because honest communication and setting expectations are both vitally important when reporting internally about feedback.
To get high response rates and ensure representative data, both timing and process are critical, as is involving managers. Managers can encourage employees to fill out the surveys, and their post-survey work responding to action points that come out of feedback demonstrates that employees voicing their opinions makes an impact. This in turn makes the continuous listening process credible.
With Effectory, feedback is turned into data that can alert HR and management to areas that require focus. Over time, organizations build an understanding of trends and operational habits that they wouldn't be able to find out through informal feedback processes.
We always show that we heard what you said, and these are the decisions we've made based on that feedback.

Florien De Nijs
The action points that come out of analyses of this data are not just for the HR department. At Exact, all the different departments take survey results seriously, study the answers to the open questions, and come up with actions to respond to them. Jacqueline says that their feedback strategy is "a company-wide project."
Florien adds: "we wanted to avoid all the negative associations that people have with feedback and surveys. It's really about empowering people and do things with the information. It's not just about ticking the boxes and moving on."
Working with employee feedback is not only about changing things but also continuing best practices. "We've found that people really value our transparency and also the training programs we run," Florien says.
Facing tomorrow's human capital challenges by listening to employees
Over the long term, Exact's HR team is looking at the employee experience in general, and the ways it can be improved.
Last year, the company introduced a new set of values that will guide people in the organization. Shortly afterwards, they ran a survey asking if people recognized the values and if people experience them on a day to day basis. Subsequent surveys will include check-ins to be sure that they're doing what they say they're doing.
We want to be innovative, and develop our software and our tooling. Everything should be one click, fast, and safe.

Florien De Nijs
A current challenge is the war for talent – especially for developers and software engineers. This is why Exact's narrative around employee engagement needs to be as strong as possible. One way to attract talent is by making Exact a place where people can grow and reskill.
Florien says that "one of our values is that we should 'always be learning.' So we're building a learning culture, but not a culture where learning is just training. We're aiming for a culture where ongoing feedback, peer to peer coaching, and other ways of learning which you can do day-to-day on the job are as important as formal educational programs."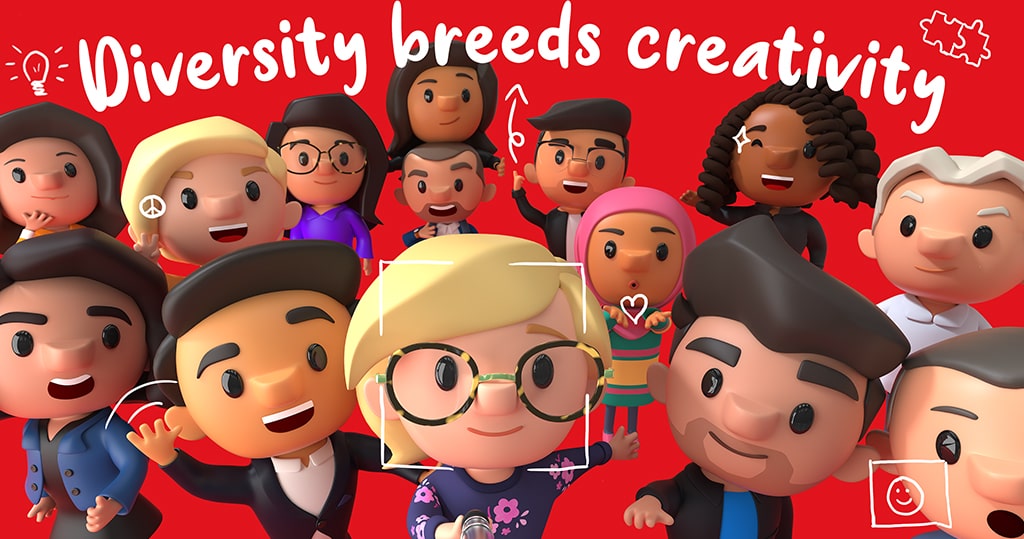 An employee listening partner that works
About choosing Effectory, Florien says that when picking a tool for surveys, they were considering the ease of use. "It's also about benchmarking, and Effectory has really good benchmark data compared to competitors." For Jacqueline, the look and feel are important, and Effectory allows them to use their own tone of voice in messaging and content.
She says that in the end, however, "the biggest factor that meant we chose Effectory over a competitor was the reliability of the data collected from employees. Effectory also has quality consultants who help us work with the feedback."
Florien concludes: "If you don't have a listening landscape, you miss out on a lot of information. The trick is to keep it simple. The main thing is that you just start performing surveys and learn as you go. In the end, employee feedback will help shape your agenda and increase your employee engagement."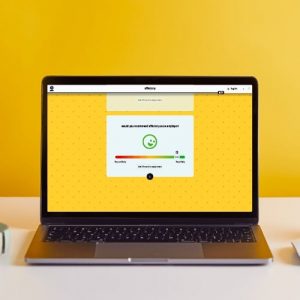 Book a free demo. See our solutions in action.
Effectory is Europe's Leading provider of Employee Listening Solutions. Schedule a product demo and discover how to enhance your employees' engagement.
Demo request