Effectory's Global Employee Engagement Index™ provides the whys and the hows of great employership.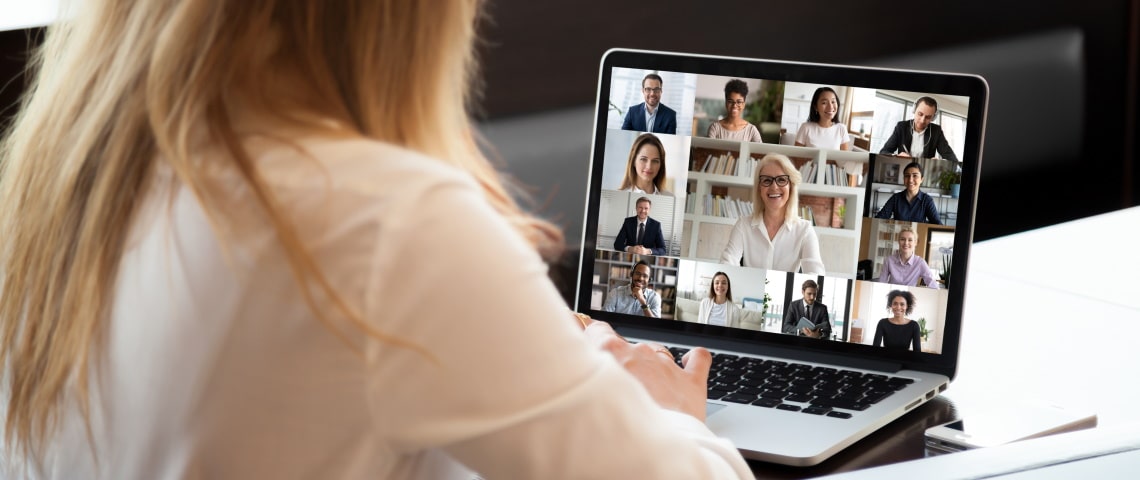 //= $primaryVisual['url']; ?>
Employee engagement is when employees feel that their work is positive and fulfilling. They feel proud of, inspired by, and actively involved with their work. They also feel that their employers listen to and care for them.
Organizations should care about employee engagement because it leads to:
Higher commitment and performance
Increased customer satisfaction
Impressive productivity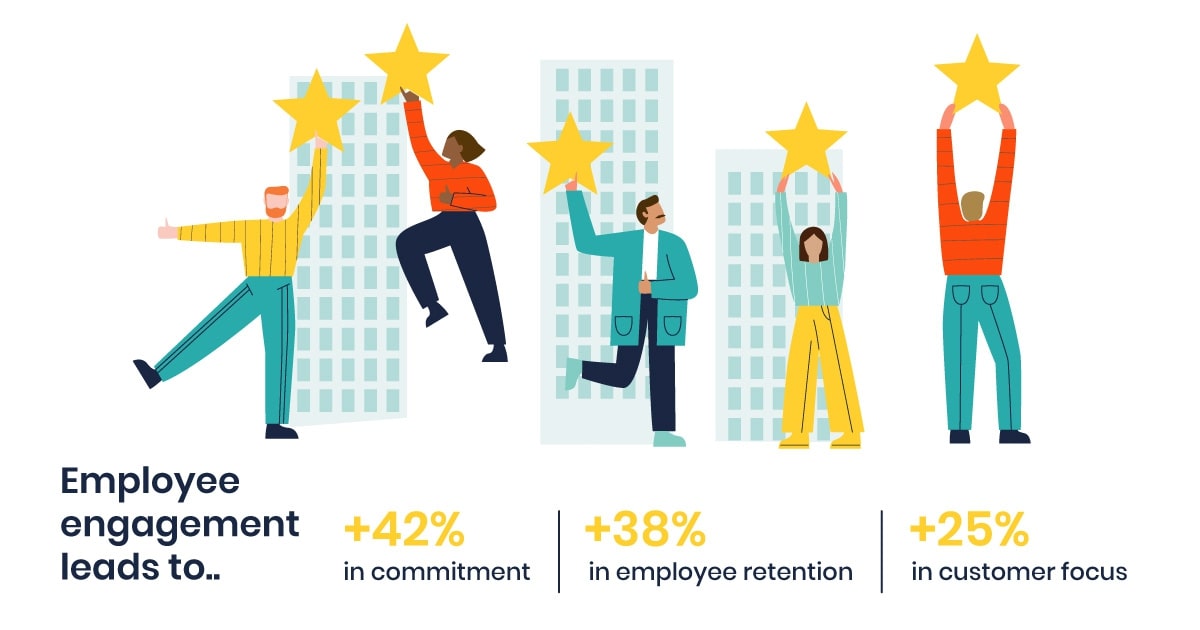 With a dedication to listen, learn and lead, Effectory is driven by employee engagement. This is why we've published the Global Employee Engagement Index™. It is based on our expertise and raw data from more than 17,000 employees from all around the world. This is the definitive report you need to consult in order to understand how employee engagement could benefit your organization – and how to increase it.
The best tips on how to improve employee engagement in your company
How to increase employee engagement
In this year's Global Employee Engagement Index™, our researchers have identified four methods through which any organization can boost their engagement levels.
Five employee engagement models every HR professional need to know
Enable employees to work autonomously
When and where people work has changed in the past year. This transformation has given employees greater autonomy. Traditionally, employers may have been skeptical about remote working or hybrid models, but in fact this change has proven to benefit organizations. After all, it's known that allowing employees the time and the space to be autonomous has positive results.
We see a +29% boost in engagement levels when employees can work autonomously – Baran Metin, People Analytics Researcher and Data Scientist
Training keeps employees motivated and pushing forwards
Effectory has found that training is crucial to achieve a high rate of employee engagement. This is true for times when new skills are needed for further development and when employees are dealing with changes to their role. Regularly checking in with employees through a continuous listening strategy is the best way to find out exactly what employees need in order to progress both themselves and their organization.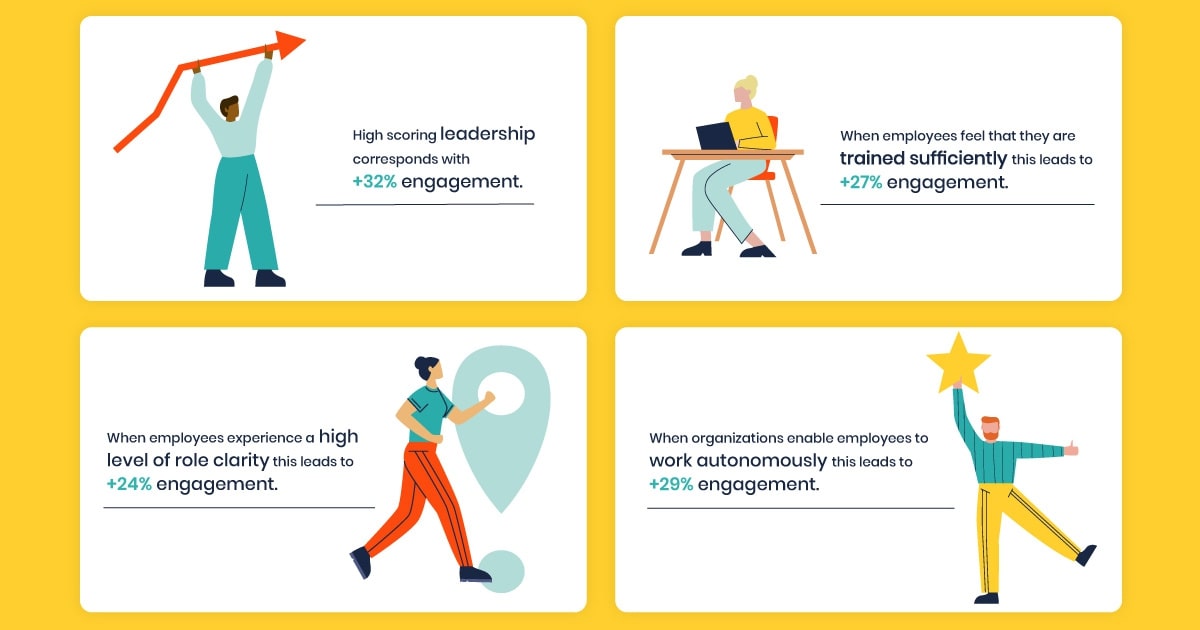 Great employees need great leadership
Employee engagement tightly relates to high scores on leadership. In fact, when a team or organization score their leadership highly, this results in a +32% boost in engagement. Great leadership doesn't necessarily involve a specific type of management – every organization needs to find the best approach for their situation. But what is important is that your management understands that employee engagement is a core driver of any organization's success.
Read also: The difference Between Employee Experience and Engagement
Role clarity equals focused and productive employees
Tied into all the above points is role clarity: when an employee knows what they need to be doing and why. Effectory's research shows that when employees experience a high level of role clarity engagement can jump with +24%. The reason for this is simple: people need to be able to focus and work towards clearly defined and achievable goals. The best way that anyone in a senior position can find out whether their colleagues have a high level of role clarity is by asking them.
The future of work and increased employee engagement
In terms of organizational management, there have been positive developments since March 2020. Remote working and hybrid models – where employees are in the office only a couple of times a week – have proven to be highly effective, productive, and popular.
Of course, the future of work will be full of unpredictable complications. Organizations can get ahead of the game by keeping in touch with employees, listening to their concerns and suggestions, and acting on feedback. This creates an engaged workforce that is motivated and on hand to help their organization, department or team overcome any challenges.
One way that Effectory responded to the recent COVID-19 crisis was by launching a COVID-19 Workforce Pulse survey. Organizations use this survey to ask employees about topics specifically related to the recent changes to their lives and working situation.
Listening to employees builds employee engagement
In our 25+ years as Europe's leading provider of employee listening solutions, Effectory has discovered time and again that a well-planned, continuous employee listening strategy is key for improving employee engagement.
Our Global Employee Engagement Index™ is full of up-to-date insights on what makes employee engagement so important. Additionally, it outlines how any size organization can profit from the benefits of employee engagement. Be future proof by increasing employee engagement today.
Effectory employee engagement specialist Axel Schiphof gave a webinar in which he discussed ways to keep employee engagement high, based on insights gathered from the first 75 surveys which were conducted in 2020. You can watch this session below or via YouTube. It is a great starting point for anyone interested in thinking about employee engagement as their organization prepares for the future of work.