Our latest research reveals that the maritime industry is leading the way in employee engagement and commitment.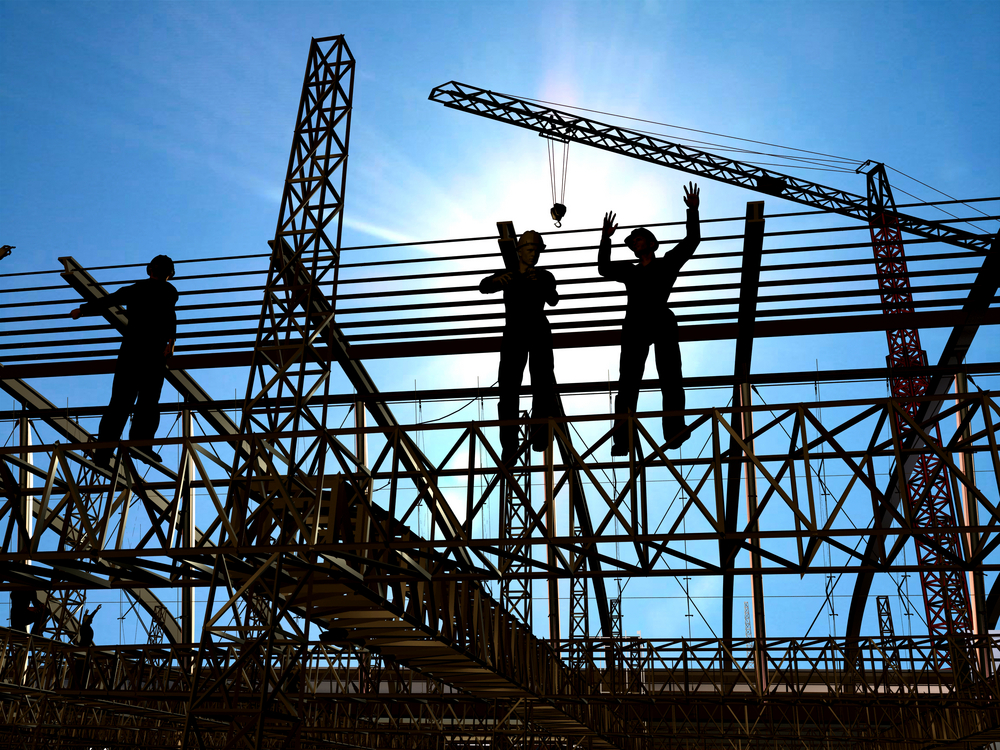 //= $primaryVisual['url']; ?>
Latest insights
During the first part of 2015, we've been extensively investigating employee engagement and commitment within multinational companies. The aim of the study is to help shed light on the current situation within multinationals, and to offer practical advice on how to drive the two important HR themes.
The benefits of measuring employee engagement
The analysis of the results has just been completed, with the full report scheduled for released in early September 2015. We have uncovered some fascinating insights, and as prelude to the report we would like to share some intriguing insights into the variations between industries.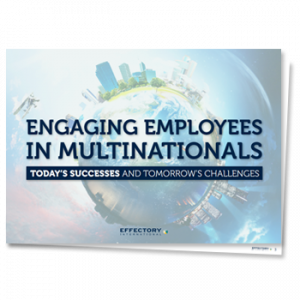 Engaging employees in multinationals
Download the free HR report on employee engagement and commitment in multinationals
Download
Maritime leading the way
When we ranked the industries in our study according to the percentage of employees that are engaged and committed, the maritime industry came out on top. Encouragingly, more than a quarter of employees are engaged and committed in all of the highest five ranking industries. Further, more than one in three employees are engaged and committed in both the maritime and service industries.

Top three industries for engagement and commitment
As shown by the table below, there exists quite some difference between the top five industries. As we look further down the top five, the margins between the logistic, finance and production industry are much smaller.
Maritime 37%
Services 33%
Logistics 29%
Finance 28%
Production 28%

Top 5 by % of engaged and committed employees
One clear aspect that the table shows is the gap between those leading the way and the rest. So that the gap doesn't further increase, it may perhaps be wise for other industries to take note of how the maritime and service industries have helped stimulate noticeably higher percentages.
The 8 secrets to enhancing employee engagement
Further insights for the top 5 industries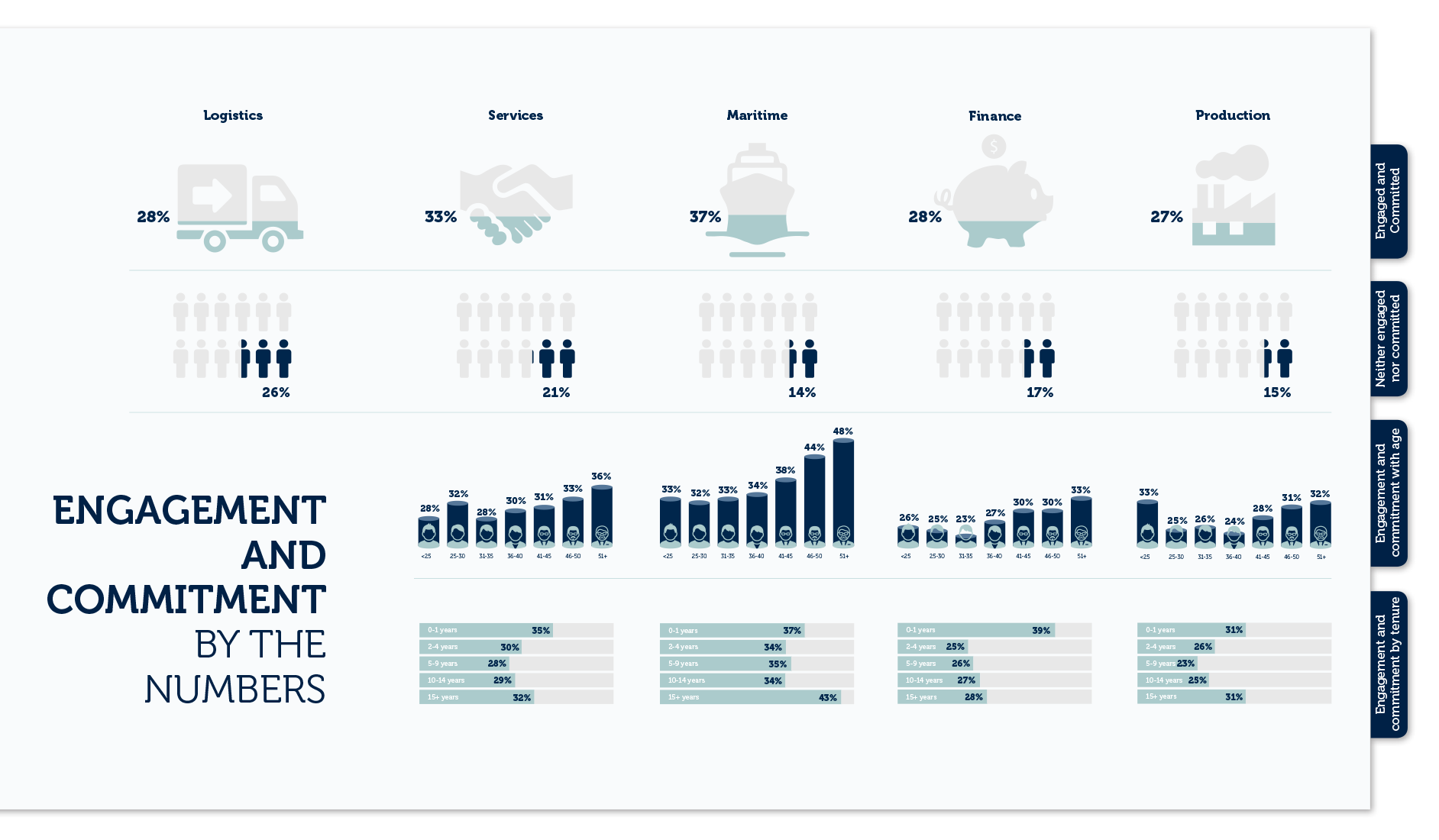 Neither engaged nor committed
Despite the positive figures, there are still some pressing issues; especially in reducing the percentage of employees that are neither engaged nor committed. Whilst much focus has been on creating working conditions to facilitate high engagement and commitment, attention also needs to be paid to the other end of the engagement spectrum.

Industries with the highest levels of neither engaged nor committed
Worryingly we found that in every industry we studied, at least one employee in eight is neither engaged nor committed. Furthermore, in several industries more than one in five employees are neither engaged nor committed and are therefore, hindering the progress of organisations.
What happens when employees are neither engaged nor committed
Overall the insights illustrate that whilst there has been some progress, much works still remains to be done. Just imagine the impact in your organisation if you doubled engagement and commitment? Or alternatively: halved the number of employees that are neither engaged nor committed?